Lawyers


Andrew Porter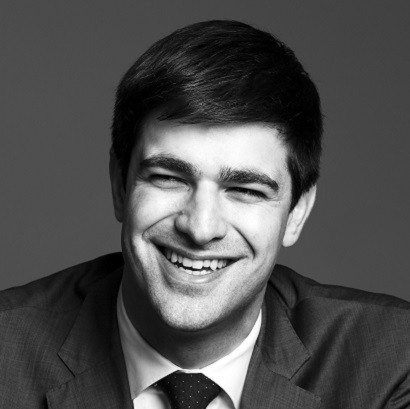 About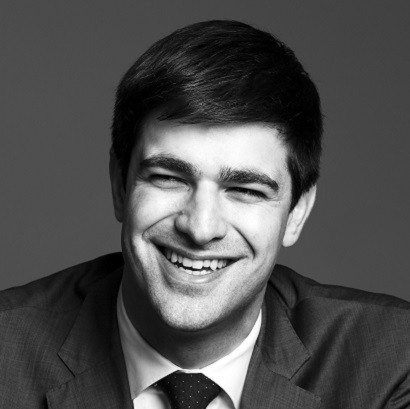 | | |
| --- | --- |
| Contact | Assistant Contact |
Expertise
Practice Areas:

Bar Admissions:

Education:

Osgoode Hall Law School (2011) JD
McGill University (2008) MA (History)
McGill University (2007) BA (Honours - History)
Details
Bio
Cases
Associations
Blog Posts
News & Media
Publications & Presentations
Andrew Porter
is a partner at Lenczner Slaght.
Andrew's trial and appellate practice encompasses a range of general litigation, including commercial litigation, professional liability, and professional regulation. His clients regularly include corporations, shareholders, professionals as well as their regulatory bodies. His advice and representation has proven effective both inside and outside the courtroom.
Andrew has appeared in the Supreme Court of Canada, at all levels of court in Ontario, the Nova Scotia Court of Appeal, and various administrative tribunals, including the Human Rights Tribunal of Ontario. He is also an Adjunct Faculty member at Osgoode Hall Law School.

Andrew has represented his clients in contentious shareholder disputes, contractual interpretation applications, motions for injunctions, and as co-counsel in the defence of several class actions. He has developed experience in new and emerging technologies, including several cases involving crypto-currencies.
Andrew has an interest in the intersection of civil and criminal quasi-criminal liability, and has successfully represented individuals charged with criminal offences, including by obtaining an acquittal at trial on the basis of multiple violations of the Charter.
Tingling v The College of Psychologists of Ontario

Counsel to the College of Psychologists of Ontario on a successful motion to dismiss an application to the Ontario Human Rights Tribunal relating to the applicant's registration proceeding at the College.

Counsel to a family physician in the successful defence at trial of the decision to discharge a patient from hospital, following which the patient sustained a fall.

Law Society of Upper Canada v Groia

Counsel to the Law Society of Upper Canada in the prosecution of a lawyer for professional misconduct. A three member panel of the Divisional Court affirmed the decision of an Appeal Panel of the Law Society of Upper Canada that found the lawyer had committed acts of professional misconduct. The Divisional Court also confirmed his penalty of a one month suspension and its $200,000 costs award in favour of the law society.

Counsel to the CEO of MtGox Inc, a defendant in a proposed Ontario class proceeding, concerning the failure of the Japanese BitCoin exchange.

Law Society of Upper Canada v Opara

Counsel to the Law Society of Upper Canada in a successful appeal of a decision concerning unprofessional conduct by a barrister.

Law Society of Upper Canada v DeMerchant

Counsel to the Law Society of Upper Canada in successfully defending a motion for production of prosecution documents on the basis of a claim of abuse of process.

Counsel for estate trustee and former family physician in a will challenge primarily based on alleged incapacity proceedings.

Polar Wireless Corporation v Roberts

Counsel to the successful plaintiff on a motion for an interlocutory injunction preventing former fiduciaries from unfairly competing with their former employer using confidential business information.

Bogner v Orangeville Police Services

Counsel to the plaintiffs in an action alleging negligent investigation by the police.

Counsel in a successful defence of the defendant brokerage firm at a lengthy trial before the Supreme Court of Nova Scotia in an action for negligence and breach of contract arising out of the alleged manipulation of shares of Knowledge House Inc.
Show more
Canadian Bar Association

Ontario Bar Association

The Advocates' Society
Mutual Legal Assistance (with strings attached)

Can a Judge impose conditions restricting the ability of a foreign country, receiving evidence pursuant to the Mutual Legal Assistance in Criminal Matters Act (MLACMA), from sharing that evidence with another country as it sees fit? Despite the obvious difficulties which arise from such an Order, Justice Nordheimer did just this in his recent decision in Mutual Legal Assistance in Criminal Matters Act (Re), in which he attempts to strike a balance between Canada's treaty obligations to assist in the investigation of criminal activity, and the privacy interests of third parties.

Alberta Court Rejects Claim for Fraudulent Misrepresentation Inducing Marriage

A recent Alberta trial decision reads like something out of an antiquated law school casebook in which damages are claimed based on the disappointment of one spouse (usually the husband) about the past conduct or character of the other (usually the wife).

Much Ado About Nothing: Procedural "Unfairness" in Via Rail v. Cannon

Is it procedurally unfair for a party to be required to proceed to a hearing if it believes, erroneously, that a deadline to file a complaint has not been met, but later learns that in fact it had been all along?
Andrew spoke on the "Best Practices Before Tribunals" panel at the 2017 Colloquium: North Eastern Ontario Continuing Professional Development Conference.