Lawyers


Laurel D. Hogg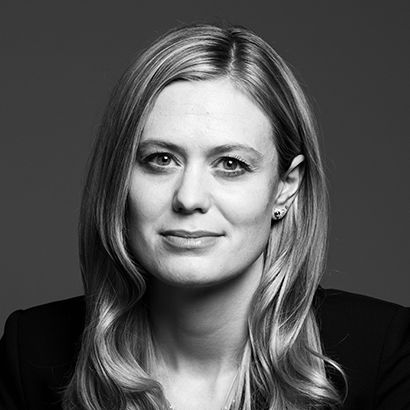 About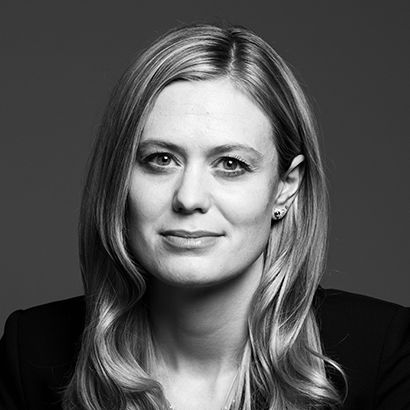 | | |
| --- | --- |
| Contact | Assistant Contact |
Expertise
Practice Areas:

Bar Admissions:

Education:

University of Ottawa (2015) JD (Cum Laude)
Simon Fraser University (2010) BA (History and Political Science)
Details
Bio
Cases
Associations
Blog Posts
News & Media
Publications & Presentations
Laurel D. Hogg
is a lawyer at Lenczner Slaght.
Laurel's practice encompasses a broad range of civil litigation, including commercial, intellectual property, securities, class actions and professional liability matters. As an articling student Laurel gained significant trial experience working on a number of complex commercial and medical malpractice trials in the Superior Court.
Laurel summered and articled at the firm. Prior to joining Lenczner Slaght, Laurel worked at the Federal Court of Canada and as a caseworker in the Criminal Division of the University of Ottawa Community Legal Aid.
While attaining her law degree, Laurel represented the University of Ottawa at the 2014 Harold G. Fox Intellectual Property Moot, where she placed first in the competition and earned recognition as the Best Overall Advocate. In 2015, she participated in the Oxford International Intellectual Property Moot, where she was recognized as one of the top ten advocates internationally.
Valeant Canada LP v Ranbaxy Pharmaceuticals Canada Inc.

Counsel to Valeant in proceedings pursuant to the PM(NOC) Regulations relating to Wellbutrin XL (bupropion hydrochloride), a medication used to treat depression.

Cardinal v Cleveland Indians Baseball Company

Counsel for Douglas Cardinal in proceedings to restrain the use in Canada of the Cleveland baseball team's name and logo on human rights grounds.

Purdue Canada v Collegium Pharmaceutical Inc.

Counsel to Collegium Pharmaceutical Inc. against Purdue Pharma in an application under the Patented Medicines (Notice of Compliance) Regulations, as well as a patent infringement action, involving the medicine XTAMPZA ER® (a tamper-resistant oxycodone product used in pain management).

Rosseau Asset Management v The Rosseau Group

Counsel to Rosseau Asset Management in a trade-mark infringement and passing off action.

Smart Cloud Inc v International Business Machines Corporation

Counsel for IBM in a passing off action relating to IBM's cloud computing services and technologies.

Baldwin v Imperial Metals Corporation

Counsel to the defendant Imperial Metals Corporation in a class action relating to alleged breaches of the Securities Act in connection with a breach of the tailings storage facility at the Mount Polley Mine.

Counsel to plaintiff University in a successful trial of an action arising from fraud by senior university executives in connection with construction and maintenance work.

Counsel to Atos in a dispute respecting the termination of a subcontract for data conversion and software support. The matter was subject to numerous motions and proceeded to a five week trial before the Ontario Superior Court of Justice, where Atos was successful in recovering approximately $5.5 million in damages.

DAT Villarboit Brantford LP v 2276844 Ontario Limited

Counsel for Villarboit Holdings Limited in an application/counter-application to enforce rights under a series of contractual agreements relating to a real estate development project.

Schenk v Valeant Pharmaceuticals International Inc

Counsel to Valeant in a breach of contract action in respect of a pharmaceutical product.
Canadian Bar Association

Ontario Bar Association

The Advocates' Society

Young Women in Law - Vice President and Director of Membership

Intellectual Property Owners Association - Member
Panelists make the case for women in law

Laurel D. Hogg was quoted in an article appearing in The Medium about her speaking engagement at the Women in Law panel hosted by the Mooting and Law Association at the University of Toronto in Mississauga which explored the experiences of women entering and pursuing different fields of law.

Lenczner Slaght Ranked as a Top Firm for Patent Work by IP STARS

Lenczner Slaght has once again been recognized as a top patent contentious firm in Canada by the 2018 Managing Intellectual Property's IP STARS publication, a leading guide to the world's foremost IP firms and practitioners.

Lenczner Slaght Raises over $17,000 for Covenant House Toronto

On February 7, 2018, our lawyers participated in the Covenant House Guts + Glory Obstacle Challenge and fundraised over $17,000 which will go to providing health care, food, shelter, and clean clothes to at-risk, homeless and trafficked youth.

Cleveland Baseball Team Discontinues Chief Wahoo Logo

Following a year and a half of ongoing litigation on this matter, Lenczner Slaght and Douglas Cardinal are delighted by the decision of Major League Baseball and the Cleveland baseball team to discontinue the discriminatory Chief Wahoo logo on the Cleveland uniforms beginning in 2019.

The Fight Against Cleveland's Baseball Team Name and Logo in Ontario Continues

World-renowned Canadian activist for Indigenous Peoples, Douglas Cardinal, is continuing the fight against the Cleveland's baseball team's name and logo.

Party photos: Young Women in Law 2017 Articling Student Welcome Drinks

Laurel D. Hogg was quoted in PrecedentJD's article regarding the 7th Annual Welcoming Event for articling students hosted by Young Women in Law.

Ontario Superior Court of Justice awards $5.5 million to Atos Inc following successful trial
Laurel D. Hogg spoke at the Women in Law Panel Discussion hosted by the Mooting and Law Association at the University of Toronto in Mississauga. The panelists included female lawyers who have achieved success in their respective fields. Laurel shared her experiences and observations in the legal profession, discussed how diversity and inclusion has evolved in the workplace, and provided advice to students interested in succeeding in the field of law.