Lawyers


Shara N. Roy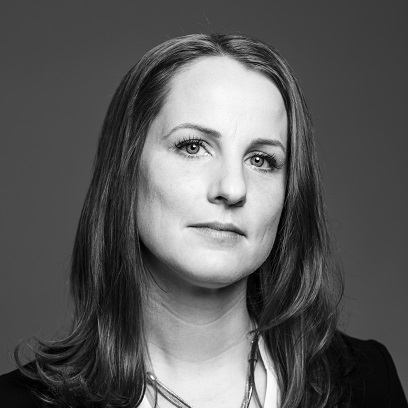 About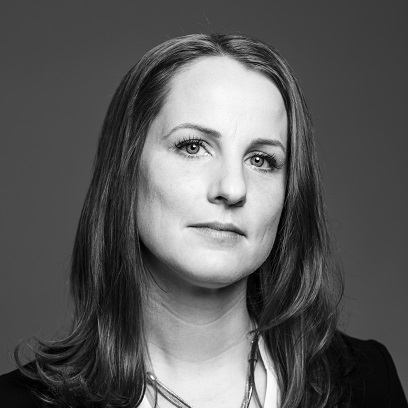 | | |
| --- | --- |
| Contact | Assistant Contact |
Expertise
Practice Areas:

Bar Admissions:

Education:

University of Toronto (2003) JD (Honours)
McGill University (2000) BA (First Class Honours)
Details
Bio
Cases
Associations
Blog Posts
News & Media
Publications & Presentations
Recognition
Shara N. Roy
is a partner at Lenczner Slaght.
Recently recognized as one of Canada's Leading Lawyers Under 40, Shara is a tough-minded commercial litigator. Shara's expertise is in complex commercial litigation. Her areas of practice include commercial disputes, securities litigation, professional liability, restructuring and insolvency, and class actions.
Shara regularly appears before all levels of court in Ontario, along with a wide range of administrative tribunals, regulatory bodies and private arbitrators. Shara is a member of the Securities Proceedings Advisory Committee, advising the Ontario Securities Commission on issues affecting its tribunal proceedings.
Shara is a regular presenter on advocacy skills, commercial litigation and securities litigation. In the community, Shara volunteers as a mentor to University of Toronto law students and through the Ontario Bar Association to young lawyers. She is a member of the Steering Committee for Malachy's Soiree in support of the Neo-natal Intensive Care Unit of St. Michael's Hospital and sits on the Engagement Committee of United Way Toronto's Women United.
In the Matter of Benedict Cheng et al.

Counsel to the respondent in proceedings alleging tipping in an insider trading matter.

Counsel to the underwriter creditors in connection with CCAA proceedings relating to Poseidon Concepts.

Kuefler v National Bank Financial Inc

Counsel to defendant underwriting syndicate in a securities class action.

Counsel to a series of companies in proceedings involving a receivership over commercial real estate developments and efforts to recover $110 million in funds improperly diverted. The matter involved dozens of contested motions and several appeals on a variety of commercial, real estate issue and construction law issues.

Counsel to Atos in a dispute respecting the termination of a subcontract for data conversion and software support. The matter was subject to numerous motions and proceeded to a five week trial before the Ontario Superior Court of Justice, where Atos was successful in recovering approximately $5.5 million in damages.

Counsel for the defendant auditors of Sino-Forest Corporation in connection with a shareholder class action claiming damages in order of $9 billion on behalf of primary and secondary market purchasers and debt-holders. Successfully resolved proceeding and coordinated precedent setting settlement approval of a Canadian class action within the context of an ongoing CCAA proceeding. Counsel in appeals from settlement approval to the Court of Appeal and Supreme Court of Canada, both of which were dismissed.

Zaniewicz and Clarke v Zungui Haixi Corporation

Counsel for one of the defendants in a shareholder class action alleging that the defendant company's public offering prospectus and other disclosure documents contained untrue representations on a motion for an order certifying the action as a class proceeding for settlement purposes.

Re Ernst &Young LLP (Sino-Forest and Zungui Haixi)

Counsel to the respondent auditor in two proceedings brought by the Ontario Securities Commission under the Securities Act resulting in the first no contest settlement under OSC Staff Notice 15-702: Revised Credit for Cooperation Program.

Campaign for the Inclusion of People who are Deaf and Hard of Hearing

Counsel for the applicant against CHS for oppression, relating to alleged lack of transparency and governance abuses.

Staines v Royal Bank of Canada

Counsel to the defendant Société Générale in a proposed class action alleging conspiracy and price fixing in connection with the international foreign exchange market. The plaintiffs seek billions of dollars in damages.
Show more
The Advocates' Society - Member-at-Large of the Securities Litigation Practice Group

Canadian Bar Association

Ontario Bar Association

Toronto Lawyers Association

OSC Securities Proceedings Advisory Committee - Member

United Way's Women United - Member

Women in Capital Markets

Turnaround Management Association

International Women's Insolvency & Restructuring Confederation

AGO Next - Founding Member

Women's White Collar Defense Association
Does name-blind hiring help improve diversity?

Shara N. Roy was mentioned in a Global News article that spoke about both the advantages and disadvantages of a name blind hiring process.

Lenczner Slaght to Start Name-Blind Hiring for Summer Students

Shara N. Roy was mentioned in a Canadian Lawyer Magazine article about Lenczner Slaght's shift towards a diverse hiring process. She went into detail about how a 'name blind' hiring practice will create a unique talent pool.

Four Lenczner Slaght Litigators Elected to Join The Advocates' Society's Leadership

We are proud to announce that Peter J. Osborne, Monique Jilesen, Shara N. Roy, and Chris Kinnear Hunter have been elected to prominent executive positions at The Advocates' Society, a preeminent organization dedicated to promoting effective advocacy and access to justice.

Lexpert Recognizes Lenczner Slaght's Professional Excellence

An increasing number of the firm's lawyers have been ranked by their peers as leading practitioners in their field.

Lenczner Slaght Receives Top Tier Ranking in Benchmark Litigation

19 Lenczner Slaght leading litigators are ranked in Benchmark Litigation's 2018 directory, including 7 new additions since last year. Three of the firm's litigation stars are also recognized as a Top 50 Trial Lawyer in Canada.

Multi-corporation fraud decision advances case law on knowing assistance, counsel says

Shara N. Roy is quoted in the Lawyer's Daily article Multi-corporation fraud decision advances case law on knowing assistance, counsel says on February 1, 2018. This article discusses the decision in DBDC Spadina Ltd v Walton, 2018.

...

Lenczner Slaght is Named a Top-Tier Firm in Legal 500 Rankings

Along with the firm's Tier 1 ranking in Dispute Resolution with four leading lawyers and one next generation lawyer recognized, Lenczner Slaght is also ranked in Intellectual Property, Labour and Employment, and Competition and Antitrust.

Lenczner Slaght's Cross-Border Litigation Expertise is Highly Ranked

Almost half of the partners at Canada's leading litigation firm are ranked with one Litigation Lawyer to Watch and 12 Leading Cross-Border Litigation Lawyers.

Lexpert Names Shara Roy as a 2017 Rising Star

Canada's leading litigation firm adds to its roster of Rising Stars under 40 with the seventh lawyer recognized.

International Commercial Arbitration Harmony

Shara Roy was quoted in the Lexpert Magazine article International Commercial Arbitration Harmony on October 16, 2017 regarding Ontario's new legislation governing international commercial arbitration and what it means for Ontario as a venue for future arbitrations and the desirability of harmonization with other Canadian arbitration centres.
Show more
Lexpert Rising Stars (2017)

Leading Lawyers Under 40

Lexpert Guide to the Leading US/Canada Cross-border Litigation Lawyers in Canada (2017)

Litigation Lawyer to Watch

Canadian Legal Lexpert® Directory (2016-2018)

Litigation - Corporate Commercial, Litigation - Securities

Best Lawyers (2016-2018)

Corporate & Commercial Litigation, Securities

Benchmark Canada (2018)

Future Star

Benchmark Litigation (2017)

Under 40 Hotlist

The Legal 500 Canada (2018)

Dispute Resolution (Next Generation Lawyer)