Lawyers


Lars Brusven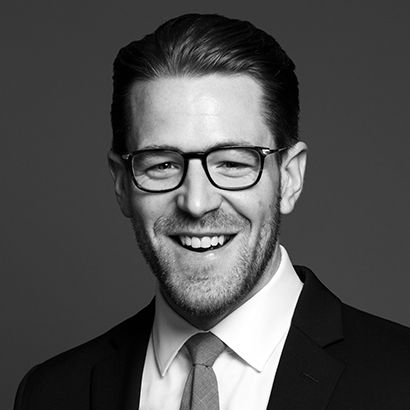 About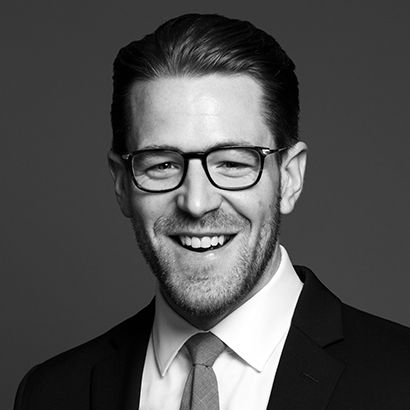 | | |
| --- | --- |
| Contact | Assistant Contact |
Expertise
Practice Areas:

Bar Admissions:

Education:

University of Ottawa (2013) JD
Norman Paterson School of International Affairs, Carleton University (2013) MA
University of Victoria (2008) BA (Honours - History)
Details
Bio
Cases
Associations
Blog Posts
News & Media
Publications & Presentations
Lars Brusven
is a lawyer at Lenczner Slaght.
Lars' varied litigation practice includes commercial disputes, professional liability matters, public law litigation, and class actions. He has represented clients at all levels of court in Ontario, the Federal Court of Canada, and numerous administrative tribunals.
Before joining Lenczner Slaght, Lars was a litigator at the Department of Justice, where he represented the Attorney General of Canada and federal government departments in constitutional litigation, contract and tort matters, class actions, and judicial review proceedings. Lars has helped clients navigate high-profile complex litigation and has advised clients through sensitive matters requiring discreet legal assistance.
Lars earned a joint JD/MA (International Affairs) from the University of Ottawa and Carleton University, where he served as Editor-in-Chief of the Ottawa Law Review and Assistant Editor of the Paterson Review of International Affairs. During law school, Lars completed studies at Tel Aviv University and earned various advocacy awards as a member of championship moot court, negotiation, and mediation competition teams.
Annapolis Group v Halifax Regional Municipality

Counsel to the plaintiff in an action concerning alleged de facto expropriation, misfeasance, and unjust enrichment relating to the plaintiff's efforts to develop its lands within the Halifax Regional Municipality.

Counsel to the respondent in an arbitration concerning a contractual dispute and the appropriate methodology for the valuation of foreign oil reserves.

Baldwin v Imperial Metals Corporation

Counsel to the defendant Imperial Metals Corporation in a class action relating to alleged breaches of the Securities Act in connection with a breach of the tailings storage facility at the Mount Polley Mine.

Counsel to the plaintiffs in an action relating to the design and construction of a data centre.

Fepro Farms v Wajax GP Holdco Inc

Counsel to a manufacturer of biogas engine in a product liability proceeding.

Xerox Corporation v Infinite Media Inc.

Counsel to Xerox in a software licensing dispute encompassing allegations of copyright infringement.

Oshkosh Defense Canada Inc v Department of Public Works and Government Services

Counsel to the Government of Canada in connection with proceedings relating to the procurement process and bid evaluation relating to a contract for the Canadian Forces for the acquisition of light armoured patrol vehicles and related systems.

Counsel to Transport Canada in an application for judicial review concerning the refusal of an individual's application for security clearance to work at Pearson Airport. (Prior to joining Lenczner Slaght)

Apotex v Her Majesty the Queen

Counsel to Health Canada in a contract and tort action relating to the regulatory approval process of a generic antidepressant medication. (Prior to joining Lenczner Slaght)

Counsel to the Attorney General of Canada in a Charter challenge to certain provisions of the Canada Elections Act. (Prior to joining Lenczner Slaght)
Show more
Canadian Bar Association

The Advocates' Society
The recent Toronto municipal election produced no shortage of last-minute court challenges and legal drama. One such dispute came between Bell Media and Faith Bazos (aka Faith Goldy)—the controversial mayoral candidate known for her far-right political views. The Court's decision in Bazos v Bell Media Inc, released just six days before the election, addresses fundamental questions of jurisdiction between courts and administrative tribunals, as well as the circumstances in which the Court will exercise its discretion to grant injunctive relief in a matter which otherwise falls under a tribunal's jurisdiction.

Enforcing Foreign Civil Judgments in Favour of Victims of Terrorism: New Ground at the Court of Appeal

The Ontario Court of Appeal has confirmed a robust and plaintiff-friendly framework for the recognition and enforcement of foreign judgments against state supporters of terrorism under the Justice for Victims of Terrorism Act, SC 2012 c 1 (the "JVTA").

Door left open for negligence claims by investors against corporate directors

Does the director of a corporation owe a common law duty of care to that corporation's security holders? The prevailing view has been that directors do not owe a duty of care to a corporation's investors. However, the Ontario Superior Court in Poole v Phillips determined that the answer to this question is not clear enough to permit summary dismissals of such negligence claims. In Poole, the Court refused the Defendants' motion for summary judgement, holding that a negligence claim brought by investors against a corporation's directors disclosed a genuine issue requiring trial.

Apology Excepted: Does Ontario's Apology Act protect apologies offered abroad?

In Ontario, if a product harms consumers, a manufacturer may apologize without risk of the apology being used as an admission of liability in subsequent civil proceedings. Indeed, Ontario's Apology Act expressly protects defendants from their apology being used in a determination of fault or liability.