Lawyers


Alan J. LencznerQ.C.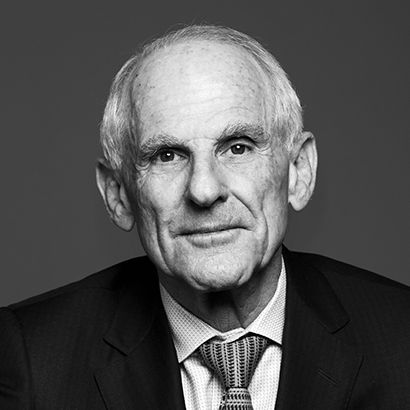 About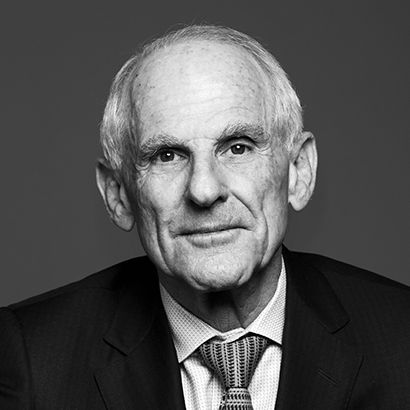 | | |
| --- | --- |
| Contact | Assistant Contact |
Expertise
Practice Areas:

Bar Admissions:

Ontario (1969)
New Brunswick
Nova Scotia
British Columbia

Education:

University of Toronto (1967) LLB (Honours Standing)
University of Toronto (1965) MA (Modern Languages and Literature)
University of Toronto (1964) BA (Modern Languages and Literature)
Details
Bio
Cases
Associations
News & Media
Recognition
Alan J. Lenczner , Q.C.
is one of the five founding partners at Lenczner Slaght.
"Alan J. Lenczner is a dean of the commercial litigation bar who has built a stellar reputation in the world of corporate-commercial clashes, and for the past four decades he has acted on some of the biggest matters hitting the docket." — Canadian Lawyer
Widely acknowledged as one of Canada's leading litigators, Alan has applied his skills and insight as an advocate to yield precedent-setting decisions in nearly every area of civil litigation. Since 1969, he has pursued an intensive trial and appellate practice with emphasis on civil commercial matters, complex construction cases, professional liability and corporate securities litigation. Drawing on an extraordinary depth of experience in mastering complex issues, he appears regularly before courts at all levels across the country, as well as many professional and government tribunals. He has also appeared as counsel before the High Court and the Court of Appeal in the U.K. In aggregate, he has argued more than 300 full trials and appeals.
A frequent lecturer on a broad range of legal subjects, from fiduciary duties to constitutional law, Alan has helped to guide a generation of lawyers into the profession. He has taught trial advocacy at the University of Toronto and Osgoode Hall law schools and also participates in an annual one-week trial advocacy program for the Quebec Bar.
Alan was appointed Queen's Counsel in 1982.
In aggregate, Alan has argued more than 300 full trials and appeals, including Pezim v British Columbia (Superintendent of Brokers), Standard Investments v CIBC, International Corona Ltd, v Lac Minerals Ltd, Tagish v Prime Resources Ltd, Yaiguaje v Chevron, Ontario Securities Commission v West, Penvidic Contracting Ltd. v INCO, Society of Lloyds v Daly, Standard Investments Ltd v Nova Scotia Savings and Loan, Kerr v Danier Leather Inc, Link v Venture Steel Inc and Smith v Inco Ltd.
Cappelli v Nobilis Health Corp

Counsel to the successful defendant in resisting a motion for leave to pursue a claim or secondary market misrepresentation under the Ontario Securities Act and certification of a class action under the Class Proceedings Act, 1992.

CTT Pharmaceutical Holdings, Inc v Rapid Dose Therapeutics Inc

Counsel to the successful defendant on a motion for summary judgment to dismiss a claim of breach of confidential information.

Counsel for Mayor of Caledon in an application brought pursuant to the Municipal Conflict of Interest Act, which resulted in all allegations being dismissed.

Counsel to an international organization in an appeal at the Supreme Court of Canada relating to the immunities of international organizations in criminal proceedings.

Counsel to Danier Leather Inc. in a shareholder class action asserting a statutory cause of action for prospectus misrepresentation pursuant to the Ontario Securities Act. Judgment for the plaintiffs at trial successfully overturned on appeal to the Ontario Court of Appeal and upheld by the Supreme Court of Canada.

Read Lexpert's Significant Matters summary.

Counsel to Inco Ltd. in a mass tort class proceeding alleging nuisance and a reduction in property values resulting from emissions of copper, cobalt, nickel, lead and other industrial waste. The trial judge had found for the class and gave judgment for $36 million in property damages. On appeal, the plaintiffs' class action claims in the amount of $36 million were dismissed.

Pusateri's Yorkville Ltd v City of Toronto

Counsel to Pusateri's in a motion for an injunction to restrain the removal of a traffic lay-by.

Yaiguaje v Chevron Corporation

Counsel for the Ecuadorian plaintiffs in a Canadian action for an order recognizing a $9.51 billion (USD) Judgment obtained in Ecuador against Chevron Corporation regarding oil pollution in the Amazon. Successful respondents in an appeal to the Supreme Court of Canada of the jurisdictional challenge of the action for recognition and enforcement.

Counsel to the non-party appellant in a dispute over production of financial records for purposes of a valuation of a commercial enterprise.

Counsel for Robert Ford, the former Mayor of Toronto, in application alleging breach of the Municipal Conflict of Interest Act.
Show more
American College of Trial Lawyers - Fellow

The Advocates' Society

Ontario Bar Association
The Lexpert®/American Lawyer Guide to the Leading 500 Lawyers in Canada (2012 - 2015)

Class Actions, Corporate Commercial Litigation

Benchmark Canada (2012-2015)

Local Litigation Star - General Commercial, Professional Liability and Regulations, Securities

Best Lawyers in Canada (2006-2020)

Bet-the-Company Litigation, Class Action Litigation, Corporate & Commercial Litigation, Director & Officer Liability, International Arbitration, Legal Malpractice, Securities

Best Lawyers in Canada (2020)

Toronto "Lawyer of the Year" in Legal Malpractice Law

Canadian Lawyer (2013)

Top 25 Most Influential Lawyers - Corporate Commercial Law

Canadian Legal Lexpert® Directory (2012-2019)

Class Actions (2018), Commercial Arbitration, Litigation - Corporate Commercial, Litigation - Directors' & Officers' Liability, Litigation - Securities, Professional Liability

Chambers Canada (2016-2020)

Litigation: General Commercial (Ontario)

Chambers Global (2012-2015)

Dispute Resolution: Ontario: Canada

Lexpert Guide to the Leading US/Canada Cross-border Litigation Lawyers in Canada (2013-2018)

Commercial Arbitration, Class Actions, Corporate Commercial Litigation

Lexpert Zenith Award (2012)
Show more