Lawyers


Glenn Smith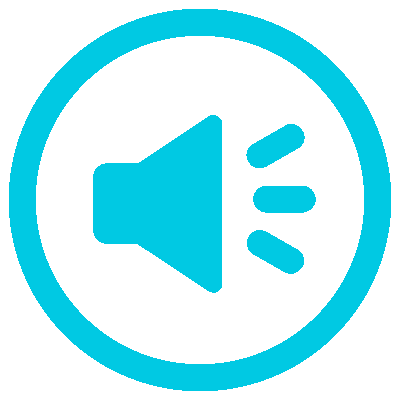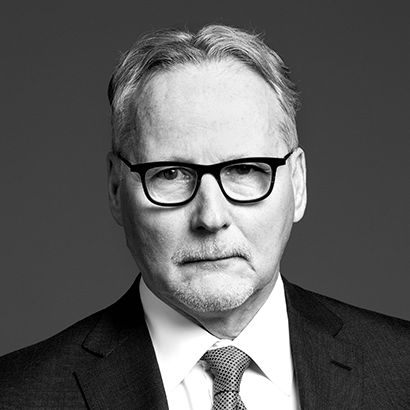 About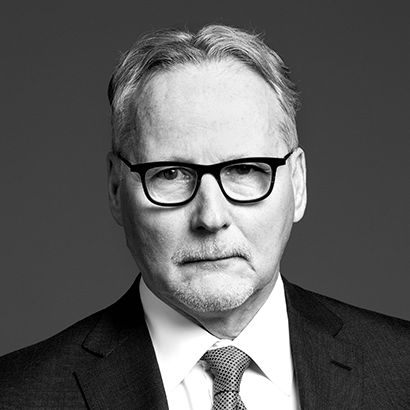 | | |
| --- | --- |
| Contact | Assistant Contact |
Expertise
Practice Areas:

Bar Admissions:

Education:

Dalhousie University (1974) JD
Dalhousie University (1971) BSc
Details
Bio
Cases
Associations
Blog Posts
News & Media
Publications & Presentations
Recognition
Glenn Smith
is counsel and one of the five founding partners at Lenczner Slaght.
Glenn has a diverse litigation practice focused on complex insurance litigation and reinsurance arbitration. He also has expertise in the legal dimensions of technology. He appears regularly before a wide variety of courts and tribunals, including the Supreme Court of Canada, acting both for and against public and private companies, financial institutions and governments.
He is also a certified mediator and has acted in policy holders and insurers coverage disputes. Glenn's practice is largely focused in insurance coverage disputes, including the complex litigation around product liability, directors and officers and environmental claims. He has been retained on some of the most significant insurance law cases in Canada, notably the Mississauga train derailment, the E. coli outbreak in Walkerton, Ontario and Alie v. Bertrand et al. In 2019, and in support of his years of practice in the industry, Glenn was recognized with the OBA Award of Excellence in Insurance Law.
Glenn has a long-standing association with University of Toronto Faculty of Law. He has lectured at the school since 1981 and was head of the Trial Practice Program from 1988 to 1992. He was also an adjunct professor of civil procedure at Osgoode Hall Law School, where he taught civil procedure. In addition, he has taught civil procedure for the Law Society of Upper Canada's Bar Admission Course and was formerly section head of the Trial Advocacy Course.
Glenn has frequently lectured and written on directors' and officers' liability, class actions, e-discovery, cross-border litigation and insurance law. He is the Canadian editor of American Re's Environmental Coverage Case Law Review, which is published annually.
Counsel to the intervenor Insurance Bureau of Canada in widely anticipated appeal overturning trial decision that had awarded significant business interruption losses to the Insured under an all-risks policy which had arisen from the shutdown of nuclear reactor and had interrupted a supply of isotopes to the Insured.

Counsel to a re-insurance company respondent in an international, multi-party coverage and allocation dispute.

Counsel in various proceedings on behalf of Ernst & Young, the court appointed Monitor of Hollinger Inc. and related entities in complex CCAA proceedings.

DLF Solutions Inc v Maple Leaf Sports &Entertainment Ltd

Counsel in the successful defence of owner of the Toronto Raptors at trial of an action and on appeal alleging breach of contract with respect to the sale and reconfiguration of courtside seats.

Counsel for the insurer in an arbitration concerning a contractual dispute and the appropriate methodology for the valuation of foreign oil reserves.

Charette v Trinity Capital Corporation

Counsel to two defendants in a class action brought on behalf of taxpayers who participated in a charitable donation program.

Travelers Casualty v Sun Life Assurance Company of Canada (UK) Limited

Provided expert evidence in Royal Courts of Justice on Canadian insurance law.

Counsel to the defendant Canadian Wheat Board in a class proceeding by former producers seeking $15 billion in the Saskatchewan Court of Queen's Bench. Successfully moved to strike allegation made by the plaintiffs.

Counsel in a dispute over historical insurance coverage for environmental damage in Manitoba and Saskatchewan.

Onex Corporation v American Home Assurance Company

Counsel to successful appellant/respondent on cross-appeal in setting aside a finding of coverage under a directors' and officers' liability policy.
Show more
Canadian Bar Association

Ontario Bar Association

Toronto Commercial Arbitration Society - Founding Member

Canadian Defence Lawyers Association

The Advocates' Society
Insurance: Cross-Border Challenges

Glenn Smith was a panellist at the 2018 New York State Bar Association's International Section Seasonal Meeting. He spoke on the "Insurance: Cross-Border Challenges" panel.

Financier Worldwide: D&O Risk & Liability Annual Review 2018

Glenn Smith, a leading expert in Canada, commented on the latest trends in D&O risk & liability in Financier Worldwide's 2018 Annual Review.

American Conference Institute's 8th National Forum on Controlling Litigation Costs

Glenn Smith presented on the topic, Class Actions: Effectively Controlling Litigation Costs, at the 2013 American Conference Institute Forum.

E-Discovery - Preserving, Identifying and Collecting Data

Glenn Smith presented on the topic at The Osgoode Certificate in eDiscovery, Records Management, Information Governance and Privacy.

Effective Examinations: Things They Never Told Us

Glenn Smith presented on Conducting Examinations in Chief at the conference sponsored by the Ontario Bar Association.

Hidden Treasure and Hydra's Heads: How Clarifying Canadian Insurance Law can Address Environmental Harm

Glenn Smith co-authored the article Hidden Treasure and Hydra's Heads: How Clarifying Canadian Insurance Law can Address Environmental Harm in The International Comparative Legal Guide to Insurance & Reinsurance, Global Legal Group Ltd, London, UK (2012, 2013 editions).

Updated Rules of Procedure and Complex Litigation – Latest Developments and Assessments

Glenn Smith presented at Insight's Complex, Mega and Advanced Litigation Conference.

Practicalities of managing class actions litigation and conducting e-discovery

Glenn Smith speaks at Canadian Institute's 10th Annual National Forum on Class Actions Litigation.

The Law On Discovery and Production of Electronic Evidence: Where Are We Now? Where Are We Going?

Glenn Smith presented at Osgoode Professional Development CLE in preparation for Rule changes.

Osgoode Professional Development CLE: 3rd Annual Managing Internal and Regulatory Investigations

Glenn Smith addressed what general counsel, compliance officers and related professionals need to know about the preservation and collection of electronic evidence.
Show more
OBA Award of Excellence in Insurance Law (2019)

Best Lawyers in Canada (2006-2022)

Class Action Litigation, Corporate & Commercial Litigation, Insurance, Product Liability

Canadian Legal Lexpert® Directory (2012-2021)

Litigation - Commercial Insurance, Litigation - Corporate Commercial, Litigation - Product Liability (2012-2017)

Chambers Canada (2018-2022)

Insurance: Dispute Resolution (Nationwide – Canada)

Chambers Global (2012-2014)

Dispute Resolution: Ontario: Canada

Lexpert Guide to the Leading US/Canada Cross-border Litigation Lawyers in Canada (2013-2019)

Dispute Resolution, Corporate Commercial Litigation

Lexpert Special Edition: Canada's Leading Litigation Lawyers (2013-2020)

Lexpert®/American Lawyer Guide to the Leading 500 Lawyers in Canada (2016)

Corporate Commercial Litigation

Martindale-Hubbell Distinguished Peer Rating

Practical Law Company (2011)

Canada - Insurance: contentious
Show more