Lawyers


Peter J. Osborne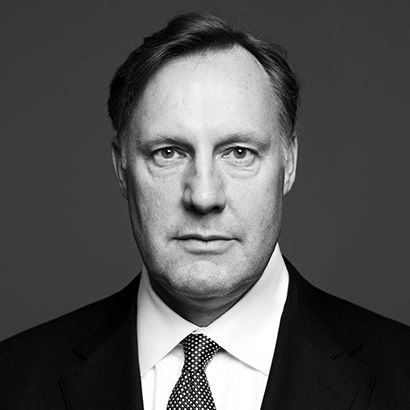 About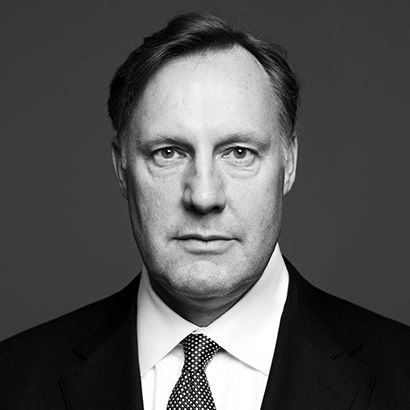 | | |
| --- | --- |
| Contact | Assistant Contact |
Expertise
Practice Areas:

Bar Admissions:

Education:

Osgoode Hall Law School (1990) LLB
Queen's University (1987) B.A.
Details
Bio
Cases
Associations
Blog Posts
News & Media
Publications & Presentations
Recognition
Peter J. Osborne
is a partner at Lenczner Slaght.
Peter's advocacy practice includes securities matters, commercial and industrial disputes, cross-border restructuring and insolvency cases, class actions, governance issues as well as professional regulatory litigation and disciplinary proceedings. He appears regularly before a wide range of courts and tribunals across Canada, in cross-border proceedings and in arbitrations in numerous jurisdictions.
Peter routinely advises shareholders, officers, directors, special committees and boards of public as well as private companies in crisis situations and shareholder and governance disputes. He also acts for such clients in the context of cross-border litigation and insolvency proceedings. In addition, he both prosecutes and defends professional disciplinary proceedings.
Peter was counsel to the Government of Canada in the litigation and related insolvency proceedings involving alleged tobacco smuggling, which resulted in one of Canada's largest civil settlements and payment of more than $1.2 billion to the federal government.
He also represented the management directors in the restructuring of Canwest Global Communications Corp., acted for the court-appointed Monitors in the restructurings of Air Canada, Teleglobe Inc., Hollinger Inc., the U.S. parent in Calpine Canada Energy Ltd., the auditors in Sino Forest Corporation (class actions, CCAA) and Société Générale in a class action involving principal protected notes, among many others. This year he successfully represented the federal government in a $250 million dollar bid-rigging procurement case in the Federal Court of Canada.
For many years, Peter taught trial advocacy at the University of Toronto Faculty of Law and at Osgoode Hall Law School. He is also a regular instructor for continuing legal education programs of The Advocates' Society.
Tiger Calcium Services Inc v Clark Sazwan

Counsel to the Plaintiff, Parallel49 in an Alberta action relating to alleged misrepresentations during the purchase and sale of a calcium chloride plant.

Counsel to Sears Holdings Corporation in connection with four Canadian class actions and related CCAA insolvency proceedings in Canada.

Counsel in various proceedings on behalf of Ernst & Young, the court appointed Monitor of Hollinger Inc. and related entities in complex CCAA proceedings.

Polman v The Chartered Professional Accountants of Ontario

Counsel to the Chartered Professional Accountants of Ontario in the successful defense at the Human Rights Tribunal of Ontario of alleged discrimination concerning the unification of the accounting professions in Canada.

Mancinelli v Royal Bank of Canada

Counsel to Société Générale in a putative class action pending in the Ontario Superior Court of Justice relating to allegations of conspiracy and price fixing in the global foreign exchange market.

Re Allarco Entertainment 2008 Inc

Counsel to Shaftesbury Films in connection with the CCCA restructuring of Allarco, an Edmonton-based media company that operates Super Channel.

Staines v Royal Bank of Canada

Counsel to the defendant Société Générale in a proposed class action alleging conspiracy and price fixing in connection with the international foreign exchange market. The plaintiffs seek billions of dollars in damages.

Di Filippo v The Bank of Nova Scotia

Counsel to Société Générale in a proposed class action alleging conspiracy and price fixing in connection with the international gold market.

Counsel for the defendant auditors of Sino-Forest Corporation in connection with a shareholder class action claiming damages in order of $9 billion on behalf of primary and secondary market purchasers and debt-holders. Successfully resolved proceeding and coordinated precedent setting settlement approval of a Canadian class action within the context of an ongoing CCAA proceeding. Counsel in appeals from settlement approval to the Court of Appeal and Supreme Court of Canada, both of which were dismissed.

TPG Technology Consulting Ltd v Canada

Counsel to the Government of Canada in a lengthy Federal Court of Canada trial, in which the claim for $400 million involving allegations of procurement bid for engineering and technical services was successfully defended.
Show more
The Advocates' Society - Member of the Board of Directors; Instructor

Canadian Bar Association

Ontario Bar Association

CAIRP (Canadian Association of Insolvency and Restructuring Professionals

INSOL (International Association of Restructuring, Insolvency and Bankruptcy Professionals

Turnaround Management Association

Osgoode Hall Law School - Instructor and former adjunct faculty

University of Toronto (Faculty of Law) - Instructor and former adjunct faculty

Bar Admission Course, Newfoundland and Labrador - Instructor

Osgoode Hall Law School Alumni Association - Former Board Member

Osgoode Hall Law School Mentor Program - Former Co-Chair

Crescent School - Member of Board of Governors and Governance Committee
The Lexpert®/American Lawyer Guide to the Leading 500 Lawyers in Canada (2012-2016)

Corporate Commercial Litigation

Benchmark Canada (2012-2019)

Litigation Star - Class Action, General Commercial, Insolvency and Securities

Best Lawyers in Canada (2006-2020)

Administrative & Public Law, Corporate & Commercial Litigation, Insolvency & Financial Restructuring, Securities

Canadian Legal Lexpert® Directory (2012-2019)

Insolvency & Financial Restructuring, Litigation - Corporate Commercial, Litigation - Directors' & Officers' Liability, Litigation - Securities, Medical Negligence, Professional Liability

Chambers Global (2012-2015)

Dispute Resolution: Ontario: Canada

Lexpert Guide to the Leading US/Canada Cross-Border Lawyers in Canada (2013-2019)

Dispute Resolution, Corporate Commercial Litigation

Lexpert Top 40 Under 40

Lexpert®/American Lawyer Guide to the Leading 500 Lawyers in Canada (2016-2019)

Corporate Commercial Litigation

Lexpert/ROB Special Edition: Canada's Leading Litigation Lawyers (2013-2018)

Martindale-Hubbell Distinguished Peer Rating
Show more