Lawyers


Matthew B. Lerner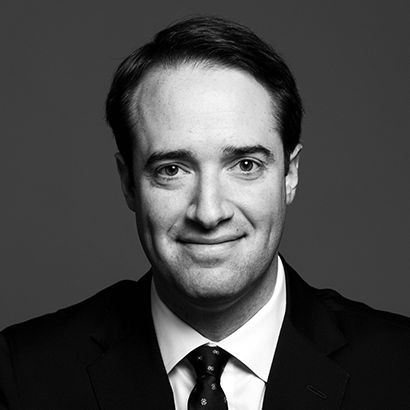 About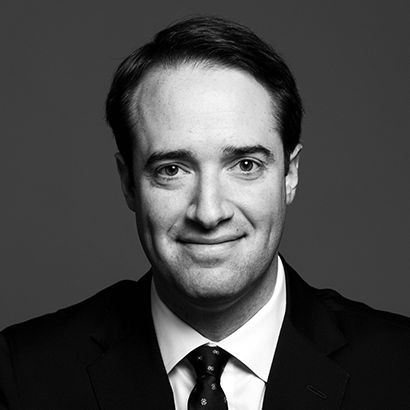 | | |
| --- | --- |
| Contact | Assistant Contact |
Expertise
Practice Areas:

Bar Admissions:

Education:

University of Western Ontario (2007) LL.B. (Distinction)
Richard Ivey School of Business, University of Western Ontario (2004) HBA (Distinction)
Details
Bio
Cases
Associations
Blog Posts
News & Media
Publications & Presentations
Recognition
Matthew B. Lerner
is a partner at Lenczner Slaght.
Matthew's litigation practice is focused on complex commercial litigation, real estate disputes, employment litigation and insolvency matters. He has tried cases involving shareholder disputes and the interpretation of commercial agreements, and represents clients regularly in commercial arbitration.
Matthew has also acted on behalf of directors and officers in the defence of large multi-jurisdiction class actions. He has been actively involved in a variety of insolvency proceedings, acting for the court-appointed officer or secured creditors. He also frequently acts on behalf of physicians in defence of malpractice matters.
Matthew has appeared as lead counsel at all levels of Court in Ontario and administrative tribunals. Matthew's clients span a wide-range of industries; his clients range from large real estate developers to public companies in the information and technology sector.
Since 2010, Matthew has been the Chair of the Lenczner Slaght Moot in Legal Ethics and Professionalism which is held annually for law students at Western Law.
Counsel to the GIP Primus, LP in oppression proceedings brought by the Monitor in the context of Algoma's CCAA proceeding.

Northrop Grumman Corp v OpenText Corp

Counsel to the responding party on an interlocutory injunction relating to an alleged business disruption from the termination of software license agreements.

Cambridge Elevating v Niagara Belco

Counsel to the plaintiff employer in an action and an injunction to restrain former employees from the misuse of misappropriated confidential information.

Delrina Consolidated v Minexco Petroleum

Counsel to the plaintiff in an action to recover funds advanced pursuant to a promissory note.

Counsel to the plaintiff in action to recover escrow funds from aborted real estate transaction. Successfully opposed a motion to stay the action on the basis that the Ontario Courts did not have jurisdiction.

Re The Cash Store Financial Services Inc

Counsel in the successful mediation and settlement of multiple Canadian and US class proceedings in the context of an Ontario CCAA proceeding, leading to US recognition and enforcement of the settlement.

Poshnjari v Timothy's Coffees of the World

Counsel to the defendant in a breach of contract and fraudulent misrepresentation action.

Counsel to a purchaser in a successful proceeding to oppose a Construction Lien Act Trustee's attempt to disclaim several agreements of purchase and sale.

Counsel to the successful responding parties on a motion to change the venue from the Toronto Commercial List of an application for an injunction preventing the removal of a shareholder from a Board of Directors.

Counsel to the Ernst & Young Inc in the liquidation of ACE Aviation Holdings Inc.
Show more
The Advocates' Society

Ontario Bar Association

Toronto Lawyers Association

Canadian Bar Association
When intention matters: assessing the enforceability of termination clauses

An invalid termination clause is a former employee's golden ticket for employment litigation, increasing a notice period from the statutory minimum to what is reasonable at common law. The monetary difference can be substantial. Given the financial implications, there is a large and growing body of case law on when a termination clause will be deemed unenforceable.

Resignation or Termination? New Guidance on Navigating Constructive Dismissals

In most cases, an employee who resigns voluntarily from employment is not legally entitled to damages. However, the line between resignation and constructive dismissal has become increasingly blurred and is a common issue of contention in employment litigation. In the recent case of Persaud v Telus Corporation, the Ontario Court of Appeal provides useful guidance regarding the effect of conduct in determining whether a resignation is actually a constructive dismissal.

So Apparently Pleadings Do Matter…

Lawyers are reminded of the importance of exercising care when drafting pleadings. In the recent case Strudwick v. Applied Consumer & Clinical Evaluations Inc., the Ontario Court of Appeal held that not even the particularly egregious conduct of the defendants warranted relaxation of the principle that a court's jurisdiction to award damages is limited by the amount sought in the pleadings.

Court's CCAA supervision trumps forum selection clause

An ongoing insolvency proceeding under the Companies' Creditors Arrangement Act can now be added to the short list of circumstances in which a court will decline to follow a forum selection clause in a commercial contract.
Benchmark Litigation (2017-2018)

Under 40 Hotlist

Benchmark Canada (2018)

Future Star

Best Lawyers (2018-2019)

Corporate Commercial Litigation, Health Care Law, Medical Negligence

Canadian Legal Lexpert® Directory (2018)

Medical Negligence, Professional Liability

The Legal 500 Canada (2018)

Labour and Employment (Recommended Lawyer)