Lawyers


Paul-Erik Veel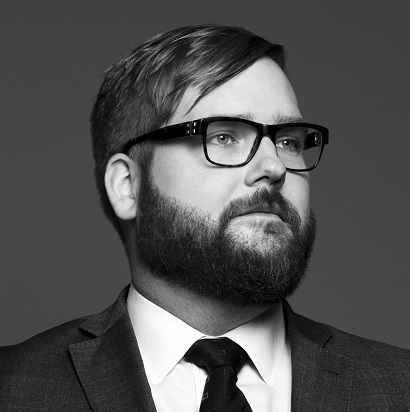 About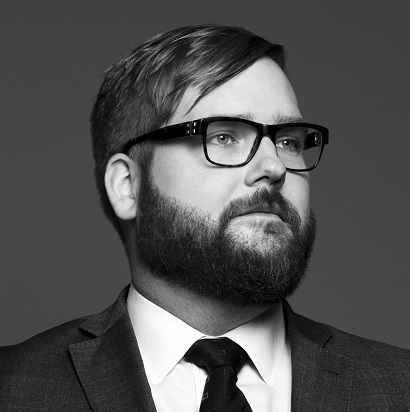 | | |
| --- | --- |
| Contact | Assistant Contact |
Expertise
Practice Areas:

Bar Admissions:

Education:

University of Toronto (2009) JD
University of Toronto (2009) MA (Economics)
McGill University (2006) BA (Honours - Economics and Political Science)
LawVision Group (2017) Legal Project Management
Details
Bio
Cases
Associations
Blog Posts
News & Media
Publications & Presentations
Recognition
Paul-Erik Veel
is a partner at Lenczner Slaght.
Paul-Erik's commercial litigation practice focuses on class actions, competition law, complex commercial disputes, and professional liability. His clients include major technology companies, financial institutions, pharmaceutical companies, and franchisors.
Paul-Erik has extensive trial experience, having acted as counsel in trials involving a number of industries and subject-matters, including a dispute over the implementation of a software package, an intellectual property matter relating to a pharmaceutical product, a misleading advertising case, and several contractual disputes. He has appeared repeatedly before both the Supreme Court of Canada and the Ontario Court of Appeal. Paul-Erik also has extensive experience with regulatory and public law proceedings, having represented clients in professional discipline committee proceedings, commissions of inquiry, and before various administrative tribunals.
Paul-Erik has acted as an adjunct professor at the University of Toronto Faculty of Law. He is currently a sessional lecturer in the graduate program in the Department of Economics at the University of Toronto, where he teaches Economic Analysis of Law. He has published articles on a variety of legal topics, including contracts, class actions, competition law, and constitutional law. Prior to joining Lenczner Slaght in 2010, Paul-Erik graduated as the Gold Medalist from the University of Toronto Faculty of Law, and then clerked for Madam Justice Louise Charron at the Supreme Court of Canada.
Toronto District School Board v SAP Canada Inc.

Counsel to the Toronto District School Board in an action relating to the implementation of an SAP software system.

Counsel to a psychiatrist in an appeal raising the novel issue of the jurisdiction of the Consent and Capacity Board to grant remedies under the Charter of Rights and Freedoms. Successfully responded to the appeal.

Cardinal v Cleveland Indians Baseball Company

Counsel for Douglas Cardinal in proceedings to restrain the use in Canada of the Cleveland baseball team's name and logo on human rights grounds.

Subway Franchise Systems of Canada Inc v Canadian Broadcasting Corporation

Counsel to Subway in a $210 million defamation action against the CBC and others relating to a Marketplace episode.

Cygnus Electronics Corporation v Hitachi AIC Inc

Counsel to a defendant electronics company in a proposed Ontario class action relating to allegations of price-fixing in the market for electrolytic capacitors.

Counsel to Atos in a dispute respecting the termination of a subcontract for data conversion and software support. The matter was subject to numerous motions and proceeded to a five week trial before the Ontario Superior Court of Justice, where Atos was successful in recovering approximately $5.5 million in damages.

Counsel to a physician in a proceeding alleging liability to a non-patient in respect of statements made by the physician to another individual.

Pharmascience Inc v Pfizer Canada Inc

Counsel to Pfizer in an action for damages under section 8 of the PM(NOC) Regulations relating to Lyrica (pregabalin), a neuropathic pain drug.

Conférence des juges de paix magistrats du Québec v Quebec (Attorney General)

Counsel to the intervener Association of Justices of the Peace of Ontario in an appeal to the Supreme Court of Canada regarding judicial compensation.

Counsel to a series of companies in proceedings involving a receivership over commercial real estate developments and efforts to recover $110 million in funds improperly diverted. The matter involved dozens of contested motions and several appeals on a variety of commercial, real estate issue and construction law issues.
Show more
Canadian Bar Association

Ontario Bar Association - Member-At-Large of the Civil Litigation and Health Law Executives

The Advocates' Society

American Bar Association - Litigation and Antitrust Law Sections
Recent decision in pharmaceutical class action highlights importance of scrutinizing common issues in proposed class proceedings

While class actions can be a useful tool for access to justice, there are limits to the types of claims that can be appropriately advanced through class proceedings. Indeed, the requirements for certification that appear in similar form in virtually every class action statute across Canada are meant to ensure that only those actions that can meaningfully proceed as class actions are in fact certified. Many cases, including certain types of pharmaceutical product liability claims, will simply be unsuitable for certification as a class action. The recent decision of the Ontario Superior Court in Price v H Lundbeck A/S provides an example of such a case.

Pre-certification motions in class actions: are courts setting the bar too high for early and efficient disposition?

As I have observed before, class actions are expensive for defendants and resource-intensive for the justice system. In order to try and minimize that expense, defendants typically want to dispose of class actions they face as early as possible. This has given rise to a body of case law that addresses the question of when defendants will be allowed to bring pre-certificate motions. As the recent decision of the Ontario Superior Court of Justice in Austin v Bell Canada shows, defendants face a high threshold in persuading the court to allow such motions to precede certification.

A tale of two forums: consumer class actions and the CRTC in telecommunications cases

Given Quebec's unique civil law regime, we seldom blog about legal developments in Quebec. However, sometimes decisions of Quebec courts have broader relevance outside of Quebec; this is often the case where Quebec courts rule on federalism issues. The Quebec Court of Appeal's recent decision in Bell Canada v Aka-Trudell falls into that category. In that case, the Quebec Court of Appeal refused to dismiss a class action against Bell Canada, rejected the argument that the Quebec Superior Court had no jurisdiction and that the matter ought to have instead been considered by the Canadian Radio-television and Telecommunications Commission (the "CRTC").

Foreign Discovery in Advance of Certification in a Class Action? Not So Fast, says Divisional Court

Given the expansive discovery rights available under US law, plaintiffs may be tempted to try to use those rights in pursuit of proceedings under Canadian law. In its recent decision in Mancinelli v RBC, the Divisional Court placed an important limit on the ability of parties to do so. The Divisional Court upheld an order requiring plaintiffs in a proposed class action to obtain Court approval before taking any steps in furtherance of a subpoena issued by an American court.

Sweet Justice for IP Rights Holder: Agreement not in Restraint of Trade

The intersection of intellectual property law and competition law is an area that gains greater significance with each passing year. Much of the focus in this area recently has been on the appropriate scope of action to take by regulators. For example, in Canada, the Intellectual Property Enforcement Guidelines promulgated by the Competition Bureau in 2016 have attracted significant attention.

Justice Perell Stays Proposed Class Proceeding against Uber, in Favour of Arbitration in the Netherlands - Heller v Uber Technologies Inc.

A long-standing issue in Canadian class actions law relates to the ability of parties to contract out of class actions and instead require that any disputes be submitted to arbitration. For class counsel and class members, such clauses are anathema, representing an attempt by sophisticated organizations to thwart class actions by requiring individual claims to proceed to arbitration. For businesses, such clauses have significant value; they can result in individual cases being resolved quickly and efficiently, without the complications and attendant costs of a class action.

The regulated conduct defence: we'll drink to that

It says something about Canada that many famous cases throughout Canadian legal history relate to the regulation of alcohol. Through the early 20th century, the regulation of alcohol was a fertile domain for disputes about Canadian federalism. Now, in the 21st century, the complicated regulatory scheme of governing alcohol sales in Ontario is once again making new law. This time, however, the dispute is not over arcane principles of federalism, but rather over the scope of the regulated conduct defence to conspiracies under the Competition Act. While early 20th century federalism cases may be of interest to only a select few, the decision of the Ontario Superior Court of Justice in Hughes v Liquor Control Board of Ontario is likely to attract significantly broader interest, particularly among companies operating in regulated industries.

Toll the death knell for class-based public interest privilege in competition proceedings?

The Competition Bureau relies heavily on voluntary cooperation from corporate Canada in order to enforce the Competition Act. Companies typically want assurances of confidentiality in order to cooperate with the Bureau. In recognition of the fact that companies are less likely to cooperate with the Competition Bureau if commercially sensitive information might be disclosed to third parties, the Competition Act provides a number of confidentiality protections for information acquired by the Bureau from third parties.

Voluntary Gift Cards: An Effective Strategy for Reducing Liability?

The recent admissions by supermarket chain Loblaws and a related group of companies that they engaged in conduct to fix the retail price of bread products have drawn significant public attention to price-fixing. And Loblaws' response to those revelations of price-fixing—including giving consumers gift cards to be used at Loblaws—has also attracted significant interest, not just from the public, but also from businesses and the antitrust and class actions bar. For organizations that have engaged in misconduct looking to make a public response, Loblaws' actions highlight both the potential benefits and risks of such voluntary remediation.

Competing Fairly from a Monopoly Position: Six Things to Know about Abuse of Dominance After TREB

Under Canadian law, many provisions of the Competition Act can only be enforced by the Commissioner of Competition, and not by private parties. That has led to a dearth of jurisprudence, and certainty, regarding the interpretation of several provisions of the Competition Act. For that reason, both major businesses and industry groups will want to take careful note of the recent decision in Toronto Real Estate Board v Commissioner of Competition, where the Federal Court of Appeal gave further guidance as to when a party will be liable for abuse of dominance.
Show more
Best Lawyers (2018-2019)

Health Care Law, Medical Negligence

Benchmark Canada (2018)

Future Star

Benchmark Litigation (2018)

Under 40 Hotlist

Canadian Legal Lexpert® Directory (2018)

Medical Negligence

Dean's Key (2009)

University of Toronto, Faculty of Law

Gold Medal (2009)

University of Toronto, Faculty of Law

Precedent Setter Award (2014)