Lawyers


Monique Jilesen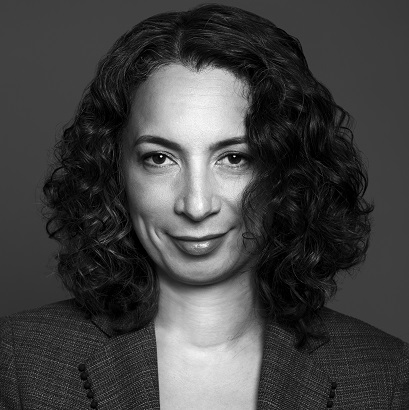 About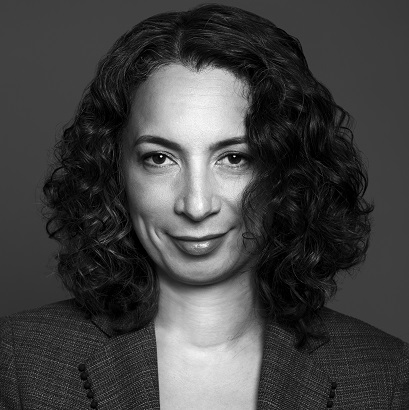 | | |
| --- | --- |
| Contact | Assistant Contact |
Expertise
Practice Areas:

Bar Admissions:

Education:

Osgoode Hall Law School (1998) LLB
Queen's University (1995) BA (Honours - Political Science)
LawVision Group (2015) Legal Project Management
Details
Bio
Cases
Associations
Blog Posts
News & Media
Publications & Presentations
Recognition
Monique Jilesen
is a partner at Lenczner Slaght.
Monique is litigation counsel in complex proceedings from inception through trial. She focuses on class actions, contract and shareholder disputes, civil fraud cases, injunctions, bankruptcy and insolvency matters, and securities and derivatives cases. Monique's clients include major financial institutions, pharmaceutical companies, technology companies, and other multinational corporations who routinely face challenging, cross-border disputes. She appears at all levels of Court and in administrative tribunals. Monique has a record of success at trial in bet the company disputes.
Monique is widely recognized as leading counsel. Benchmark Canada has identified her as one of Canada's top 50 trial lawyers and Lexpert has identified her as one of the leading 500 lawyers in Canada. The Advocates' Society awarded her the Douglas K. Laidlaw for Excellence in Advocacy.
Monique is a member of the Toronto Commercial List Users' Committee, an Executive Member of the Advocates' Society Commercial List Practice Group and the past chair of the Gale Cup Moot. She is a regular speaker on various topics, including expert evidence, class proceedings, and injunction advocacy. She also teaches in the Intensive Trial Advocacy Program at Osgoode Hall Law School.
The Advocates' Society - Chair of the Commercial Litigation Practice Group

Canadian Bar Association

Ontario Bar Association - Civil Litigation Section
E-Discovery Section

International Women's Insolvency & Restructuring Confederation

Turnaround Management Association

Gale Cup Moot Committee - Chair

Ontario Trial Lawyers Association Moot - Coach, Osgoode Hall Law School

Osgoode Hall Law School - Adjunct Professor

Women's White Collar Defense Association
Lenczner Slaght Recognized as a "Litigation Powerhouse"

Canada's leading litigation firm and its expert litigators continue to be recognized by world-renowned directory, Chambers & Partners.

Lenczner Slaght Litigators Ranked as the Best in their Fields

Canada's leading litigation firm is proud to announce that 25 of the firm's 58 lawyers have been recognized in the Best Lawyers in Canada 2019 publication across multiple categories.

Crown must pay costs after being 'overly enthusiastic'

Monique Jilesen was mentioned in the Law Times article "Crown must pay costs after being 'overly enthusiastic'" on July 30, 2018.

…

Monique Jilesen, a partner at Lenczner Slaght Royce Smith Griffin LLP, says lawyers must tread carefully when they get into the merits of a proposed class action, even as early as certification, as parties try to get as much information as possible.

That's especially the case with expert witnesses, since Canadian procedure doesn't usually have discovery of expert witnesses in advance of trial.

"It was just a disproportionate request to what was being asked," Jilesen says, who was not involved in the case.

Lenczner Slaght Partners Featured in Latest Benchmark Recognitions

Benchmark Canada has recognized six Lenczner Slaght partners as the most talented litigators under 40 and two partners recognized as two of the top female litigators in Canada.

Lexpert Highlights Lenczner Slaght's Cross-border Expertise

Nine partners from Canada's leading litigation firm are ranked as leading the way in cross-border practice excellence.

Lexpert Honours Monique Jilesen's Excellence in Litigation

Lenczner Slaght is proud to announce Monique Jilesen has won the 2018 Lexpert Zenith Award for Mid-Career Excellence in the Corporate Commercial Litigation category.

Four Lenczner Slaght Litigators Elected to Join The Advocates' Society's Leadership

We are proud to announce that Peter J. Osborne, Monique Jilesen, Shara N. Roy, and Chris Kinnear Hunter have been elected to prominent executive positions at The Advocates' Society, a preeminent organization dedicated to promoting effective advocacy and access to justice.

Monique Jilesen is featured in the Commercial Law episode of the Lawyered Podcast hosted by Husein Panju. On this episode, Monique shares her insight and expertise on important Canadian legal issues in Commercial Law, including third-party litigation funding, summary judgement procedures and the development of the duty of good faith.

Lexpert Recognizes Lenczner Slaght's Professional Excellence

An increasing number of the firm's lawyers have been ranked by their peers as leading practitioners in their field.

Lenczner Slaght Receives Top Tier Ranking in Benchmark Litigation

19 Lenczner Slaght leading litigators are ranked in Benchmark Litigation's 2018 directory, including 7 new additions since last year. Three of the firm's litigation stars are also recognized as a Top 50 Trial Lawyer in Canada.
Show more
Litigation Funding: A Tool for Risk Mitigation and Revenue Generation

Monique Jilesen will be the moderator for two panels at Lexpert's Litigation Funding event. The first panel is called "What is litigation funding, what types of cases are suitable, how do companies typically use funding and how does the process work?" The second panel called "Due Diligence Process" will cover the preparation needed, high-level assessment, and take a deep dive on due diligence.

Equitable and Inclusive Law Firm Hiring Practices: Challenges and Solutions

Monique Jilesen will be a panelist on the Cavanagh LLP Professionalism Speaker Series at the University of Ottawa on November 15, 2018. She will speak about equitable and inclusive hiring practices in the law firm.

Successfully Managing Complex Litigation

Monique Jilesen and Shara N. Roy will be speaking at the Benchmark Women in Litigation Toronto Forum. They will participate on the panel "Successfully managing complex litigation" with in-house counsel from Fengate Capital Management, Telus and PwC.

39th Annual Intensive Trial Advocacy Workshop

Monique Jilesen, Risa Kirshblum, Shara Roy, and Dena Varah taught at Osgoode Professional Development's 39th Annual Intensive Trial Advocacy Workshop on July 8-14, 2018.

The Advocates' Society: Objections

Monique Jilesen was the Co-Chair for the "Objection, Your Honor!" session at The Advocates' Society's Annual Civil Litigation program. As an experienced litigator, she spoke on how to make effective objections in the courtroom.

Monique Jilesen presented at OBA's program on Successful Civil Appeals. She spoke on the topic of writing a persuasive factum.

Corporate Divorces and OBCA Remedies

Monique Jilesen spoke at The Law Society of Ontario's program "The Intersection of Business and Family Law for Family Lawyers". She spoke on the topic of Corporate Divorces & OBCA Remedies which touched on Windups, Oppression, Derivative Actions and Other Options.

The Advocates' Society: In-House Advocacy Training

Monique Jilesen taught at The Advocates' Society's In-House Advocacy Training for Norton Rose Fulbright Canada LLP. She was a skills instructor during the education program which consisted of faculty discussion, demonstration sessions and mock skills exercises.

The Advocates' Society: Leadership Skills for Litigators

Monique Jilesen spoke at The Advocates' Society's Leadership Skills for Litigators program. She took part in the panel entitled "Team Leader: Build Effective Teams and Avoid Toxic Relationships".

Top Cases in Commercial Litigation

Monique Jilesen spoke at the Advocates' Society's breakfast program on the Top Cases in Commercial Litigation from 2017.
Show more
Douglas K. Laidlaw Medal for Excellence in Advocacy (2017)

Lexpert Zenith Award (2018)

Mid-Career Excellence in Corporate Commercial Litigation

International Academy of Trial Lawyers (2017)

Fellow

Lexpert/ROB Special Edition: Canada's Leading Litigation Lawyers (2014-2017)

Benchmark Canada (2017-2018)

Top 50 Trial Lawyer in Canada and Litigation Star - Class Action, General Commercial, Insolvency and Securities

Benchmark Litigation (2017-2018)

Top 25 Women in Canadian Litigation

Best Lawyers (2016-2019)

Corporate & Commercial Litigation, Insolvency & Financial Restructuring, Securities

Canadian Legal Lexpert® Directory (2014-2018)

Class Actions, Litigation - Corporate Commercial, Litigation - Directors' & Officers' Liability, Litigation - Securities

Chambers Canada (2019)

Litigation: General Commercial (Ontario)

Lexpert Guide to the Leading US/Canada Cross-border Litigation Lawyers in Canada (2013-2018)

Corporate Commercial Litigation, Litigation Lawyer to Watch (2013)
Show more