Clerks


Christina Shiels-Singh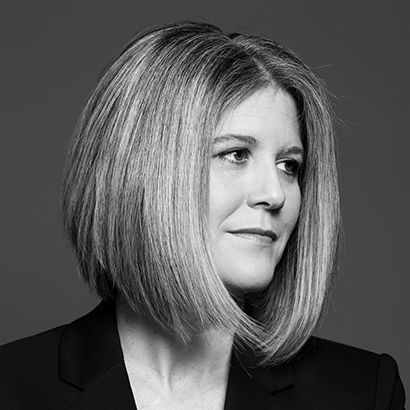 About
Expertise
Education:

Institute of Law Clerks of Ontario (2004)
Fellowship Certificates in E-Discovery and Computer Forensics (2007), Securities Law (2009) and Litigation Support Document Management (2009), ILCO
York University (2004) Certificate in Alternative Dispute Resolution
LawVision Group (2017) Legal Project Management
Details
Bio
Cases
Associations
News & Media
Christina Shiels-Singh
is our eDiscovery Strategist at Lenczner Slaght.
With over two decades of experience as a Law Clerk, with a focus on large, document-intensive cases, Christina assists Lenczner Slaght teams during all litigation steps, including document collection and production, examination for discovery, mediation, arbitration, trial, and appeals.
In her role as eDiscovery Strategist, Christina is jointly responsible for planning, coordinating and implementing of standards, programs, systems, and best practices regarding eDiscovery within the firm.
Tiger Calcium Services Inc v Clark Sazwan

Counsel to the Plaintiff, Parallel49 in an Alberta action relating to alleged misrepresentations during the purchase and sale of a calcium chloride plant.

Counsel to Cineflix and related entities in a proposed class action relating to the alleged misclassification of independent contractors in the television production industry.

Counsel to the GIP Primus, LP in oppression proceedings brought by the Monitor in the context of Algoma's CCAA proceeding.

Bernstein v Peoples Trust Company

Counsel to the Defendants in a class proceeding alleging that various brands of network-branded payment cards were subject to activation, dormancy, and other fees that constitute misrepresentations, breach of contract, and breaches of various provincial consumer protection legislation and related regulations.

Counsel to the defendants in a class action alleging failure to disclose foreign exchange fees in registered accounts.

Pharmascience Inc v Pfizer Canada Inc

Counsel to Pfizer in an action for damages under section 8 of the PM(NOC) Regulations relating to Lyrica (pregabalin), a neuropathic pain drug.

Re Ernst &Young LLP (Sino-Forest and Zungui Haixi)

Counsel to the respondent auditor in two proceedings brought by the Ontario Securities Commission under the Securities Act resulting in the first no contest settlement under OSC Staff Notice 15-702: Revised Credit for Cooperation Program.

Counsel for the defendant auditors of Sino-Forest Corporation in connection with a shareholder class action claiming damages in order of $9 billion on behalf of primary and secondary market purchasers and debt-holders. Successfully resolved proceeding and coordinated precedent setting settlement approval of a Canadian class action within the context of an ongoing CCAA proceeding. Counsel in appeals from settlement approval to the Court of Appeal and Supreme Court of Canada, both of which were dismissed.

Barclays Bank v Metcalfe &Mansfield (Devonshire Trust)

Counsel to Devonshire Trust in a case arising out of the disruption of the Canadian Asset Backed Commercial Paper market in August 2007. Devonshire Trust was successful after a lengthy trial. The Court of Appeal affirmed the trial judge's decision and found that Barclays' notice terminating the swap transaction was invalid because of Barclays' misrepresentation and bad faith.

Read Lexpert's Significant Matters summary.

Counsel to the defendant in an action relating to an alleged oral agreement for shares in Pizza Pizza.
Show more
eDiscovery Implementation Committee

Institute of Law Clerks of Ontario (Fellow)

Women in eDiscovery

International Legal Technology Association