Lawyers


Tom Curry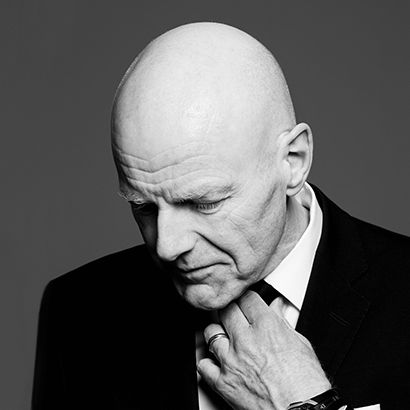 About
Expertise
Practice Areas:

Bar Admissions:

Education:

Osgoode Hall Law School (1984) LLB
University of Waterloo (1981) BES (Urban Planning)
Details
Bio
Cases
Associations
News & Media
Publications & Presentations
Recognition
Tom Curry
is a partner at Lenczner Slaght.
Widely recognized as a leading trial and appellate counsel, Tom has a long record of success in high-profile litigation. He represents private and public sector clients in class actions, arbitrations, business disputes, administrative proceedings and judicial reviews, professional liability matters and intellectual property cases at both the trial and appellate levels. He appears before all levels of court and tribunals in Ontario, and maintains a busy and successful appellate practice. Tom regularly appears before the Divisional Court, the Court of Appeal for Ontario, and has appeared in other provincial appellate courts, the Federal Court of Canada, the Federal Court of Appeal and the Supreme Court of Canada.
Tom is a Fellow of the American College of Trial Lawyers and the International Academy of Trial Lawyers and is certified as a specialist in civil litigation by the Law Society of Upper Canada. He is a regular speaker on a wide variety of subjects relating to trial practice and substantive law.
Bell Canada/National Football League v Canadian Radio-television and Telecommunications Commission

Counsel to the interveners ACTRA and the Association of Canadian advertisers in appeals from the CRTC's Super Bowl simultaneous advertisement substitution ban.

Rosseau Asset Management v The Rosseau Group

Counsel to Rosseau Asset Management in a trade-mark infringement and passing off action.

Partnership Arbitration

Counsel to the largely successful law firm respondent at an arbitration involving a partnership dispute.

Counsel to the underwriter creditors in connection with CCAA proceedings relating to Poseidon Concepts.

407 ETR Concession Company Limited v Day

Counsel to the 407 ETR in a successful motion and appeal to determine a question of law that no limitation period expired prior to the commencement of the action by 407 ETR. The Ontario Court of Appeal's decision is one of the leading cases on the appropriateness requirement of the discoverability provisions in the Limitations Act, 2002.

Dow v 407 ETR Concession Company Limited

Counsel to the defendant 407 ETR in a class action relating to the use of the statutory licence plate denial remedy in relation to insolvent individuals.

Conférence des juges de paix magistrats du Québec v Quebec (Attorney General)

Counsel to the intervener Association of Justices of the Peace of Ontario in an appeal to the Supreme Court of Canada regarding judicial compensation.

Counsel to the successful respondent at an arbitration involving a commercial real estate dispute.

The Association of Justices of the Peace of Ontario v Ontario

Counsel to the AJPO in a successful application for judicial review of the Ontario government's response to a judicial remuneration commission. An interim order was obtained that stayed the implementation of certain changes to the benefits of the Justices of the Peace of Ontario pending the hearing of the application.

Counsel on an appeal arising from a finding of contempt.
Show more
International Academy of Trial Lawyers - Fellow

American College of Trial Lawyers - Fellow

Commercial Bar Association (COMBAR) - Honourary Member

The Advocates' Society

Ontario Bar Association - Civil Litigation Section
Class Actions Law Section
Criminal Justice Section
Health Law Section

Nipissing University - Board of Governors
The Lexpert®/American Lawyer Guide to the Leading 500 Lawyers in Canada (2012-2016)

Corporate Commercial Litigation

Benchmark Canada (2012-2017)

Top 50 Trial Lawyer in Canada and Litigation Star - Arbitration, Class Action, General Commercial, Intellectual Property and Professional Liability

Best Lawyers (2006-2018)

Administrative & Public Law, Appellate Practice, Bet-the-Company Litigation, Class Action Litigation, Corporate & Commercial Litigation, Health Care Law, Legal Malpractice, Medical Negligence, Personal Injury Litigation

Best Lawyers (2015)

Toronto "Lawyer of the Year" in Health Care Law

Best Lawyers (2016)

Toronto "Lawyer of the Year" in Medical Negligence

Best Lawyers in Canada: Lawyer of the Year (2017)

Appellate Practice

Canadian Legal Lexpert® Directory (2012-2017)

Class Actions, Litigation - Corporate Commercial, Litigation - Directors' & Officers' Liability, Litigation - Public Law, Litigation - Securities, Medical Negligence, Professional Liability

Chambers Canada (2016 - 2018)

Dispute Resolution: Class Action (Defence) (Nationwide – Canada); Healthcare (Nationwide – Canada); Litigation: General Commercial (Ontario)

Chambers Global (2012 - 2017)

Dispute Resolution: Ontario: Canada

Lexpert Guide to the Leading US/Canada Cross-border Litigation Lawyers in Canada (2015)

Commercial Litigation, Class Actions, Securities Litigation
Show more