Lawyers


Tom Curry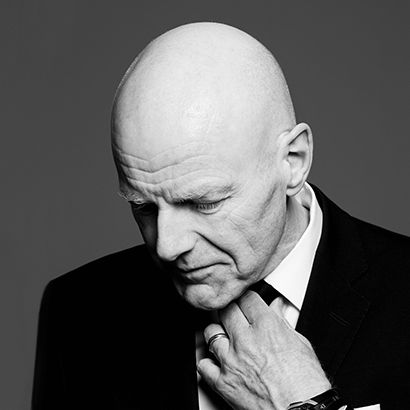 About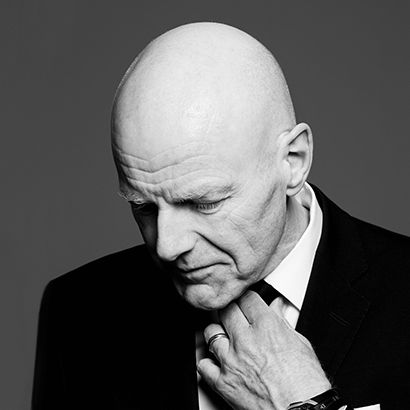 | | |
| --- | --- |
| Contact | Assistant Contact |
Expertise
Practice Areas:

Bar Admissions:

Education:

Osgoode Hall Law School (1984) LLB
University of Waterloo (1981) BES (Urban Planning)
Details
Bio
Cases
Associations
News & Media
Publications & Presentations
Recognition
Tom Curry
is Managing Partner at Lenczner Slaght.
Widely recognized as a leading trial and appellate counsel, Tom has a long record of success in high-profile litigation. He represents private and public sector clients in class actions, arbitrations, business disputes, administrative proceedings and judicial reviews, professional liability matters and intellectual property cases at both the trial and appellate levels. He appears before all levels of court and tribunals in Ontario, and maintains a busy and successful appellate practice. Tom regularly appears before the Divisional Court, the Court of Appeal for Ontario, and has appeared in other provincial appellate courts, the Federal Court of Canada, the Federal Court of Appeal and the Supreme Court of Canada.
Tom is a Fellow of the American College of Trial Lawyers and the International Academy of Trial Lawyers and is certified as a specialist in civil litigation by the Law Society of Upper Canada. He is a regular speaker on a wide variety of subjects relating to trial practice and substantive law.
Faas v Centre for Addiction and Mental Health Foundation

Counsel to the respondent Centre for Addiction and Mental Health Foundation in an application and appeal by a donor to have an investigation conducted by the Public Guardian and Trustee into how the Foundation had used his donation. The Foundation was successful in resisting the relief sought at the application stage, and in having that decision upheld at the Court of Appeal for Ontario.

Counsel to Experian in an appeal to the Court of Appeal for Ontario heard February 13, 2018. Appeal was resolved before Judgment.

Jeffery v London Life Insurance Company

Counsel to the Law Foundation of Ontario successfully responding to an appeal regarding the payment of its levy in a class action.

Bell Canada/National Football League v Canadian Radio-television and Telecommunications Commission

Counsel to the interveners ACTRA and the Association of Canadian advertisers in appeals from the CRTC's Super Bowl simultaneous advertisement substitution ban.

Rosseau Asset Management v The Rosseau Group

Counsel to Rosseau Asset Management in a trade-mark infringement and passing off action.

Wyeth Holdings LLC v. GlaxoSmithKline Inc.

Counsel to Wyeth and Pfizer in a patent infringement and impeachment action related to biologic vaccines against meningitis serotype B infection.

The Association of Justices of the Peace of Ontario v Ontario

Counsel to the AJPO in a successful application for judicial review of the Ontario government's response to a judicial remuneration commission. An interim order was obtained that stayed the implementation of certain changes to the benefits of the Justices of the Peace of Ontario pending the hearing of the application.

Cygnus Electronics Corporation v Hitachi AIC Inc

Counsel to a defendant electronics company in a proposed Ontario class action relating to allegations of price-fixing in the market for electrolytic capacitors.

Pharmascience Inc v Pfizer Canada Inc

Counsel to Pfizer in an action for damages under section 8 of the PM(NOC) Regulations relating to Lyrica (pregabalin), a neuropathic pain drug.

407 ETR Concession Company Limited v Day

Counsel to the 407 ETR in a successful motion and appeal to determine a question of law that no limitation period expired prior to the commencement of the action by 407 ETR. The Ontario Court of Appeal's decision is one of the leading cases on the appropriateness requirement of the discoverability provisions in the Limitations Act, 2002.
Show more
International Academy of Trial Lawyers - Fellow

American College of Trial Lawyers - Fellow

Commercial Bar Association (COMBAR) - Honourary Member

The Advocates' Society

Ontario Bar Association - Civil Litigation Section
Class Actions Law Section
Criminal Justice Section
Health Law Section

Nipissing University - Board of Governors

Canadian General Counsel Awards - Advisory Board Member
Tom Curry to Receive Prestigious Law Society Medal

Canada's leading litigation firm is proud to announce that our Managing Partner, Tom Curry, will be recognized for his exceptional career achievement and exemplary contribution to the profession at the annual Law Society Awards ceremony on May 22, 2019, at Osgoode Hall.

Lenczner Slaght Named Firm of the Year in Medical Defense/Health

Canada's leading litigation firm is proud to announce that we have been singled out for our Medical Defense and Health Law expertise at last week's 2019 Benchmark Canada Awards.

Lenczner Slaght Recognized for Dispute Resolution by World-Renowned Directory

The Chambers Global rankings are the culmination of extensive research and interviews with firm clients and legal professionals around the world who have recognized Lenczner Slaght for its extensive trial experience and commitment to delivering the best results for its clients.

Another Bull's-Eye for Canada's Leading Litigation Firm

Lenczner Slaght is once again recognized as the #1 firm in Toronto for Litigation and Commercial Litigation by the 2019 Lexpert/American Lawyer Guide to the Leading 500 Lawyers in Canada.

Lenczner Slaght Recognized as a Top-Tier Litigation Firm by Legal 500

Legal 500 recognizes Lenczner Slaght as the "best litigation boutique in Canada."

Tom Curry was quoted in the Lexpert article A Matter of Civility on November 30, 2018. This article discusses the standard of civility in the legal profession.

Lexpert Recognizes Lenczner Slaght's Excellence in Litigation

Our expert litigators continue to be recognized as the foremost litigators in their fields by peers and senior members of the legal profession.

Who's Who Legal: Canada 2018 Highlights Lenczner Slaght's Litigation Strength

Seven Lenczner Slaght litigators are once again recognized for their exceptional expertise.

Portable Productivity: Lawyers on Integrating Tech Into Practice

Tom Curry, Sana Halwani, and Paul-Erik Veel were quoted in Sean Robichaud's latest blog post dated October 24, 2018. The blog post provides tips from lawyers who have integrated technology into their practice and have, as a result, streamlined their productivity.

Who's Who Legal Recognizes Lenczner Slaght's Litigation Dominance

Eight Lenczner Slaght lawyers are recognized globally for their superb litigation expertise.
Show more
The Lexpert®/American Lawyer Guide to the Leading 500 Lawyers in Canada (2012-2016)

Corporate Commercial Litigation

Benchmark Canada (2012-2018)

Top 50 Trial Lawyer in Canada and Litigation Star - Arbitration, Class Action, General Commercial, Intellectual Property and Professional Liability

Benchmark Canada (2019)

Ontario Litigator of the Year

Best Lawyers (2006-2019)

Administrative & Public Law, Appellate Practice, Bet-the-Company Litigation, Class Action Litigation, Corporate & Commercial Litigation, Health Care Law, Legal Malpractice, Medical Negligence, Personal Injury Litigation

Best Lawyers (2015)

Toronto "Lawyer of the Year" in Health Care Law

Best Lawyers (2016)

Toronto "Lawyer of the Year" in Medical Negligence

Best Lawyers (2019)

Toronto "Lawyer of the Year" in Medical Negligence

Best Lawyers in Canada: Lawyer of the Year (2017)

Appellate Practice

Canadian Legal Lexpert® Directory (2012-2018)

Class Actions, Litigation - Corporate Commercial, Litigation - Directors' & Officers' Liability, Litigation - Public Law, Litigation - Securities, Medical Negligence, Professional Liability

Catzman Award for Professionalism and Civility (2018)
Show more