Lawyers


Sana Halwani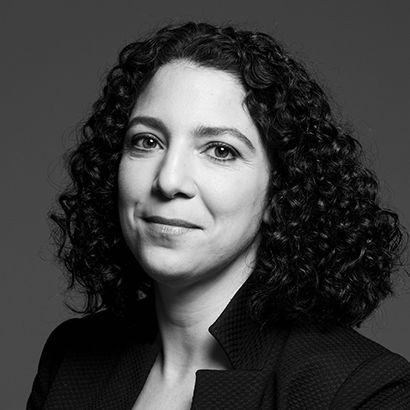 About
Expertise
Practice Areas:

Bar Admissions:

Education:

University of Toronto Faculty of Law (2004) JD (Dean's Honours List and Awarded Dean's Key)
University of Sheffield, School of Law (2001) Master of Arts in Biotechnological Law and Ethics (Graduated with Distinction; Special Commendation for Outstanding Performance)
Queen's University (2000) Bachelors of Science in Biochemistry (First Class Degree; Arts and Science Honour Roll)
Details
Bio
Cases
Associations
Blog Posts
News & Media
Publications & Presentations
Recognition
Sana Halwani
is a partner at Lenczner Slaght.
Sana's practice is primarily focused on intellectual property litigation. In patent matters, she has experience with numerous industries, including pharmaceutical and biologics, information technology (including software), telecommunications, gaming, oil and gas, and heavy industrial. In copyright, trademark, and trade secret matters, Sana has represented diverse clients including software companies, furniture manufacturers, fashion designers, and media companies.
Sana has represented clients at all levels of the Ontario and Federal courts, including the Supreme Court of Canada, and regularly provides strategic patent and regulatory advice.
She has also acted pro hac vice in patent actions in the United States, and has extensive experience as part of international teams litigating large cross-border disputes.
Sana is frequently invited to speak on topics in intellectual property, advocacy and diversity in the profession. She teaches trial advocacy at the University of Toronto, and is a co-chair of its Academic Tribunal. Sana is Chair of the Life Sciences committee of the Intellectual Property Institute of Canada (IPIC), as well as co-Chair of IPIC's Women in IP Networking Group. Sana is also fluent in French.
Prior to entering private practice, Sana clerked for Justice Rosalie Abella of the Supreme Court of Canada. Sana is a registered US and Canadian patent agent, as well as a Canadian trademark agent.
Children's Hospital of Eastern Ontario v Transgenomic Inc

Counsel to the children's Hospital of Eastern Ontario ("CHEO") in an action seeking to invalidate several human gene patents preventing CHEO and other hospitals in Canada from offering diagnostic tests related to Long QT Syndrome. This was the first case in Canada to seek to address whether human genes are patentable subject matter. The matter resolved with a novel settlement, which granted CHEO (and other non-profits) a royalty-free license for diagnostic testing. (Prior to joining Lenczner Slaght)

Eli Lilly Canada Inc v Mylan Pharmaceuticals ULC

Counsel to Mylan in multiple related NOC proceedings and appeals relating to patents over CIALIS® (tadalafil); first generic challenge to CIALIS®. Mylan successfully justified allegations of invalidity and non-infringement in respect of a dosage patent and a formulation patent, which allowed Mylan to enter the market four years earlier than it would have otherwise. Lilly abandoned its appeal of the decision on the dosage patent, and the decision on the formulation patent was upheld by the Federal Court of Appeal. (Prior to joining Lenczner Slaght)

Teva Pharmaceutical Industries Ltd v Mylan Pharmaceuticals ULC

Counsel to Mylan in a NOC proceeding relating to a composition of matter patent over COPAXONE® (glatiramer acetate – a random polypeptide); this was the first and only Canadian generic challenge to COPAXONE®. Teva and Mylan also litigated in the U.S., U.K., Netherlands and elsewhere over this blockbuster product. Canadian proceeding settled before hearing. (Prior to joining Lenczner Slaght)

In the matter of the Patent Act RSC 1985, c P-4, as amended and in the matter of Sandoz Canada Inc

Counsel to Board Staff at the Patented Medicines Prices Review Board, in matter involving questions of whether generic subsidiaries of innovator drug companies should be required to report pricing information to the Board. Decision appealed by Sandoz and upheld by FCA. (Prior to joining Lenczner Slaght)

Safe Gaming System Inc v Atlantic Lottery Corporation

Counsel to Safe Gaming System in patent infringement litigation against the Nova Scotia Gaming Corporation and its agents over a patent covering responsible gambling technology in Nova Scotia video lottery terminals. (Prior to joining Lenczner Slaght)

Rogers Communications Inc v Society of Composers, Authors and Music Publishers of Canada

Counsel to Cineplex as intervener before the Supreme Court of Canada on case relating to copyright tariffs for various uses of musical works over the Internet. (Prior to joining Lenczner Slaght)

Halliburton Energy Services Inc v BJ Services Company

Counsel to Halliburton Energy Services in patent infringement litigation regarding wellbore completion patented methods used in North American shale formations. McKool Smith and Gilbert's formed a cross-border team, and the U.S. and Canadian actions were launched on same day. The proceedings were converted to an arbitration. (Prior to joining Lenczner Slaght)

Research in Motion Limited v Visto Corporation

Counsel to Visto Corporation (now Good Technology) in patent infringement litigation in Federal Court of Canada regarding wireless "push technology" and synchronization patents, and in a $100 million Ontario lawsuit by RIM under the Competition Act and Trade-Marks Act. These actions were settled as part of a global settlement resulting in a $267.5 million payment to Visto Corporation. (Prior to joining Lenczner Slaght)
University of Toronto Alumni Association - Board of Directors (2016 - present)

Governing Council, University of Toronto - College of Electors (2015-present)

University of Toronto - Academic Tribunal (student discipline matters), Co-Chair (2013-present)

Rouge Valley Health System - Research Ethics Board (2014-present)

Harold G. Fox Moot in Intellectual Property - Judge (factums and oral argument) (2011-present)

University of Toronto - Law Alumni Association (2010-present)

Intellectual Property Institute of Canada - Fellow; Chair of the Life Sciences Group; Co-Chair of the Women in IP Networking Group (WING); Editorial Board of the Canadian Intellectual Property Review; Member of the Litigation Committee

The Advocates' Society

Canadian Bar Association - Ontario

University of Toronto Faculty of Law - Adjunct Professor, Trial Advocacy, 2010-present
Procedural Skirmishes and Unintended Effects: The Proposed NOC Regulations

The proposed regulations amending the Patented Medicines (Notice of Compliance) Regulations were released on July 14, 2017. These Proposed Regulations are a dramatic change from the existing Regulations, both substantively and procedurally.

The Death Knell of the Rocket Docket

For those of us who take an interest in American patent litigation, the US District Court for the Eastern District of Texas (also known as the "Rocket Docket") has been a fabled place where a third (or more) of US patent suits are heard, cases get to trial in two years or less, and patentees are king. It has also been the venue of choice for patent suits brought by non-practicing entities (NPEs...
IAM Patent 1000 (2016-2017)

Patent Litigation: Recommended Individual (Bronze)

Managing Intellectual Propety: IP STARS (2017)

Top 250 Women in IP, Patent Star - Canada, Trade-mark Star - Canada

Benchmark Canada (2017)

Litigation Star - Intellectual Property

LMG Life Sciences (2016)

Canadian Impact Case of the Year (CHEO case at previous firm)

University of Toronto Faculty of Law (2012)

Arbor Award (alumni volunteerism)

Chatelaine's 80 Women to Watch (2008)

Action Canada Fellowship (2006-2007)

Martindale-Hubbell AV Preeminent Peer Rating