Lawyers


Lawrence E. Thacker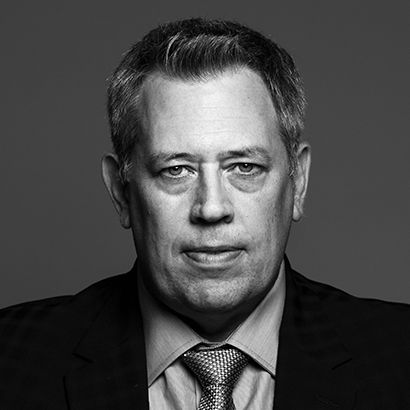 About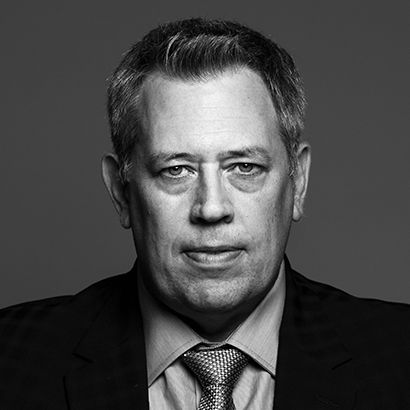 | | |
| --- | --- |
| Contact | Assistant Contact |
Expertise
Practice Areas:

Bar Admissions:

Education:

Dalhousie University (1993) LLB
University of Oxford (1992) BA (Honours - Jurisprudence)
University of Toronto (1990) MA (Philosophy)
University of Toronto (1989) BA (Honours - Politics and Philosophy)
Details
Bio
Cases
Associations
Blog Posts
News & Media
Publications & Presentations
Recognition
Lawrence E. Thacker
is a partner at Lenczner Slaght.
One of Canada's leading trial and appellate lawyers, Lawrence has broad experience in mergers and acquisitions, shareholder disputes, complex class actions, infrastructure disputes, procurement matters, securities issues, tax litigation, commercial arbitrations and insolvency restructuring. He has served as lead counsel in several complex international commercial arbitration matters involving large energy infrastructure and power generation projects. He appears regularly at all levels of the Canadian courts, including the Supreme Court of Canada.
Lawrence is also deeply involved in legal education. For a decade he was an adjunct professor in the Political Science Department at the University of Toronto, where he taught international law. Since 1998 he has been an adjunct professor at Osgoode Hall Law School, where he teaches trial advocacy and serves as a team leader and instructor in the school's Intensive Trial Advocacy Workshop. He also teaches courses in trial advocacy skills for The Advocates' Society.
Galway Gold Inc v Republic of Colombia

Counsel to Galway Gold Inc in an investor-state arbitration against the Republic of Columbia before the International Centre for the Settlement of Investment Disputes (ICSID).

Irving Shipbuilding Inc v Attorney General of Canada and CSMG Inc

Counsel in lengthy judicial review proceedings in Federal Court (Trial Division) and Federal Court of Appeal relating to the procurement process for the contract for refurbishment and ongoing maintenance of Canadian Armed Forces submarines.

Bernstein v Peoples Trust Company

Counsel to the Defendants in a class proceeding alleging that various brands of network-branded payment cards were subject to activation, dormancy, and other fees that constitute misrepresentations, breach of contract, and breaches of various provincial consumer protection legislation and related regulations.

Baldwin v Imperial Metals Corporation

Counsel to the defendant Imperial Metals Corporation in a class action relating to alleged breaches of the Securities Act in connection with a breach of the tailings storage facility at the Mount Polley Mine.

Dennis v Her Majesty the Queen in Right of Canada

Counsel to the Canadian Wheat Board in a proposed class proceeding in the Federal Court by former grain producers.

Counsel to a developer in a dispute relating to the construction and management of two condominium developments. Successfully opposed a motion to compel the transfer of shares to the moving parties pursuant to an alleged trust, and opposed a motion to appoint an Inspector.

Counsel to a defendant cell phone manufacturer in a proposed class proceeding alleging that cellular phones designed, manufactured, and sold by various defendants emit excessive amounts of radiation that allegedly causes adverse health effects.

Counsel to a mining company in a commercial arbitration relating to a joint venture.

Middlesex Condominium Corporation No 229 v 1510231 Ontario Inc

Counsel to a property owner in a dispute relating to a collapsed retaining wall consisting of gabion baskets.

Natural Resource Gas Limited v Ontario Energy Board

Counsel to the appellant, Natural Resources Gas Limited, on an appeal from a decision of the Ontario Energy Board which provided only a short three year renewal of its franchise agreement with the Town of Aylmer.
Show more
University of Toronto - Adjunct Lecturer of International Law (1999-2009)

Commercial Bar Association (comBAR) - Honourary Member

The Advocates' Society

Canadian Bar Association

Osgoode Hall Law School - Instructor and Former Adjunct Faculty

University of Toronto (Faculty of Law) - Instructor and Former Law Faculty

Ontario Bar Association
Copy and Paste: Avoiding Duplicative Procedures in National Class Actions

The proliferation of parallel class proceedings in multiple Canadian provinces often defeats the very purpose of class proceedings: the avoidance of a multiplicity of actions. In order to streamline procedures, ensure consistent results, and encourage judicial economy, judges in several provinces have started demanding greater co-ordination among both class counsel and the courts. In McKay v Air Canada, Chief Justice Hinkson took this trend even farther in approving a settlement distribution plan by simply reproducing the reasons of the Ontario Court in Airia Brands v Air Canada.

Any action described by the Judge as novelty on steroids provides an opportunity for the Court to balance the opportunity to develop new law, with the importance of rigorously applying existing law. This duality arose in a motion in the class action Fisher v IG Investment Management Ltd (2015 ONSC 3525), recently decided by the Ontario Superior Court.

Access to Justice a Key Concern in Certification Decisions

The Ontario Divisional Court has recently affirmed the importance of access to justice as a factor in determining whether to certify a proposed class action.

Court Certifies Sino-Forest Class Action

The Sino-Forest class action has been certified, and leave was granted to bring a claim under the Securities Act for secondary market misrepresentations.
Lexpert/ROB Special Edition: Canada's Leading Litigation Lawyers (2015-2017)

The Lexpert®/American Lawyer Guide to the Leading 500 Lawyers in Canada

Benchmark Canada (2012-2019)

Litigation Star - Arbitration, Class Action, General Commercial, Insolvency, Securities and Tax

Best Lawyers in Canada (2019-2020)

Corporate & Commercial Litigation

Canadian Legal Lexpert® Directory (2011-2019)

Litigation - Corporate Commercial; Class Actions - Up and Coming (2016), 25 Cross-Border Litigators to Watch (2006)

Lexpert Guide to the Leading US/Canada Cross-border Litigation Lawyers in Canada (2014-2017)

Corporate Commercial Litigation