Lawyers


Rebecca Jones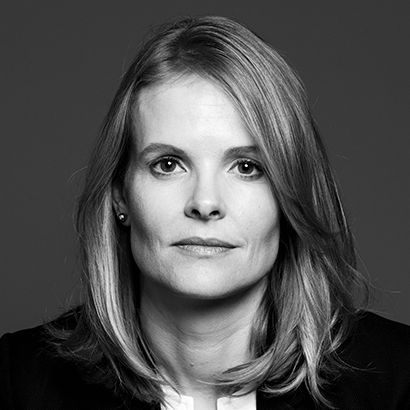 About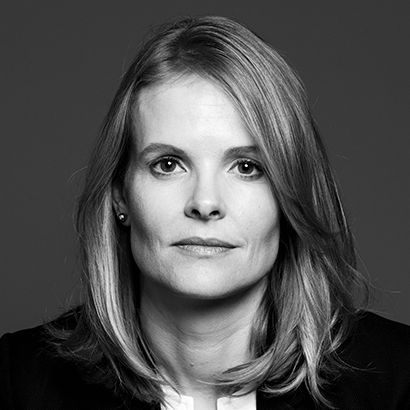 | | |
| --- | --- |
| Contact | Assistant Contact |
Expertise
Practice Areas:

Bar Admissions:

Education:

University of Toronto (2002) LLB (Honours Standing)
McGill University (1999) BA (Honours - Political Science and History)
Details
Bio
Cases
Associations
Blog Posts
News & Media
Publications & Presentations
Recognition
Rebecca Jones
is a partner at Lenczner Slaght.
Rebecca is an experienced trial and appellate lawyer. She represents private and public sector clients in public law proceedings, professional liability matters, class actions, and commercial disputes. Rebecca is currently acting as Commission Counsel to the Long-Term Care Homes Public Inquiry. Rebecca appears before all levels of court in Ontario, and as counsel in commercial arbitrations. Rebecca is a trusted advisor, who provides strategic advice to clients facing complex legal problems.
Rebecca represents a diverse group of clients including corporations, governments, senior public officials, and public institutions.
Rebecca is a regular speaker on numerous subjects including trial practice and professional liability and regulation. She also co-chairs the firm's Associate Program and leads the firm's Public Law Practice Group.
Inquiry of the Office of the Integrity Commissioner re: The Honourable Doug Ford, Premier of Ontario

Counsel to senior public official summonsed as part of the Integrity Commissioner's inquiry relating to the appointment of Ron Taverner as Commissioner of the Ontario Provincial Police.

Faas v Centre for Addiction and Mental Health Foundation

Counsel to the respondent Centre for Addiction and Mental Health Foundation in an application and appeal by a donor to have an investigation conducted by the Public Guardian and Trustee into how the Foundation had used his donation. The Foundation was successful in resisting the relief sought at the application stage, and in having that decision upheld at the Court of Appeal for Ontario.

Long-Term Care Homes Public Inquiry

Commission Counsel to the Public Inquiry into the safety and security of residents in the Long-Term Care Homes System.

Annapolis Group v Halifax Regional Municipality

Counsel to the plaintiff in an action concerning alleged de facto expropriation, misfeasance, and unjust enrichment relating to the plaintiff's efforts to develop its lands within the Halifax Regional Municipality.

Cardinal v Cleveland Indians Baseball Company

Counsel for Douglas Cardinal in proceedings to restrain the use in Canada of the Cleveland baseball team's name and logo on human rights grounds.

407 ETR Concession Company Limited v Day

Counsel to the 407 ETR in a successful motion and appeal to determine a question of law that no limitation period expired prior to the commencement of the action by 407 ETR. The Ontario Court of Appeal's decision is one of the leading cases on the appropriateness requirement of the discoverability provisions in the Limitations Act, 2002.

Trillium Motor World Ltd v General Motors of Canada Ltd

Counsel to defendant, Cassels Brock and Blackwell LLP, in an eight week trial commenced on behalf of a group of General Motors of Canada Limited dealers whose dealerships were terminated by GMCL as a result of the financial crisis and "auto bailout" in the summer of 2009.

Charette v Trinity Capital Corporation

Counsel to two defendants in a class action brought on behalf of taxpayers who participated in a charitable donation program.

Counsel to the largely successful law firm respondent at an arbitration involving a partnership dispute.

1193430 Ontario Inc v Boa-Franc Inc

Counsel in a trial and successful appeal of a contractual dispute involving the termination of a distributorship agreement.
Show more
The Advocates' Society

Medico-Legal Society of Toronto - Member of Council (2015-2017)

Canadian Bar Association

Practical Law Canada (Thomson Reuters) - Advisory Board Member (Commercial Litigation)

Ontario Bar Association

Lenczner Slaght Pro Bono Committee - Chair (2011 - 2019)
Benchmark Canada (2017-2019)

Litigation Star - Class Action, Competition, Product Liability

Benchmark Litigation (2017)

Under 40 Hotlist

Best Lawyers in Canada (2014-2020)

Health Care Law, Medical Negligence

Canadian Legal Lexpert® Directory (2015-2019)

Litigation - Corporate Commercial, Medical Negligence, Professional Liability

Lexpert Guide to the Leading US/Canada Cross-border Litigation Lawyers in Canada (2016)

Litigation Lawyers to Watch

Lexpert Rising Stars (2015)

Leading Lawyers Under 40

Lexpert/ROB Special Edition: Canada's Leading Litigation Lawyers (2019)