Lawyers


Brendan F. Morrison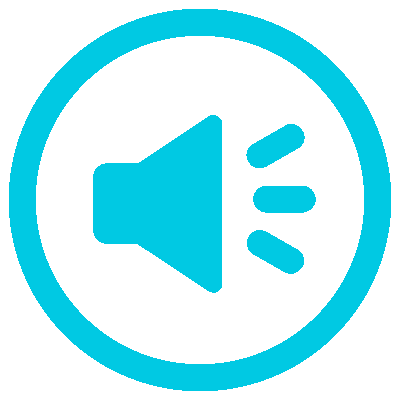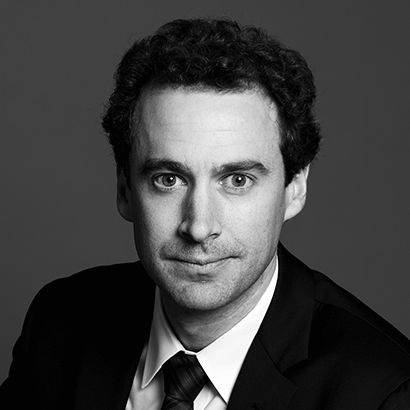 About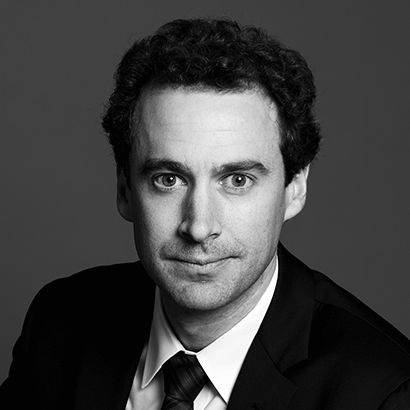 | | |
| --- | --- |
| Contact | Assistant Contact |
Expertise
Practice Areas:

Bar Admissions:

Education:

University of Toronto Faculty of Law (2011) JD
London School of Economics (2008) MSc (Distinction – Philosophy and Public Policy)
University of King's College (2006) BA (Honours – Political Science and Spanish)
Details
Bio
Cases
Associations
Blog Posts
News & Media
Publications & Presentations
Recognition
Brendan F. Morrison
is a partner at Lenczner Slaght.
Brendan has a varied civil litigation and appellate practice with a focus on corporate and commercial litigation, professional liability, and shareholder and employment disputes. As counsel to both plaintiffs and defendants, Brendan has a record of success guiding his clients through their most challenging disputes.

Brendan has appeared before all levels of courts, including the Ontario Superior Court of Justice, the Ontario Court of Appeal, the Federal Court, the Federal Court of Appeal, and the Supreme Court of Canada. He has also represented clients before courts of other provinces and various administrative tribunals such as the Human Rights Tribunal, the Health Professions Appeal and Review Board, the Ontario Municipal Board and the discipline committees of the Ontario College of Massage Therapists and the College of Physicians and Surgeons.

Brendan earned numerous awards for his achievements at the University of Toronto Faculty of Law, where he represented the school at the Phillip C. Jessup International Moot Competition and the Arnup Cup for Trial Advocacy. He also served as Co-Editor-in-Chief of the Journal of International Law & International Relations and was awarded the Gordon Cressy award for leadership.
Musllam v Hamilton General Hospital et al

Counsel to the Defendant Physician in successfully resisting proposed amendments to the Statement of Claim after the expiry of the limitations period.

Toronto Islands Residential Community Trust Corporation v McLaughlin et al

Counsel to the Toronto Islands Residential Community Trust Corporation in a dispute over the transfer of two properties on the Toronto Islands in contravention of the terms and purpose of the Toronto Islands Residential Community Stewardship Act, 1993.

Aon Reed Stenhouse Inc v Iannetta

Counsel to the successful corporate Defendant in an action seeking injunctive and other extraordinary relief arising from the departure of a former employee of the Plaintiff. Successfully obtained costs against the Plaintiff and resisted the injunctive and other relief as against the corporate Defendant.

Counsel to the Defendant barristers and solicitors in an action claiming damages of over $12 million arising from a dental equipment supply agreement. The plaintiffs alleged breach of fiduciary duties and negligence. At trial, nominal damages of only $2,000 were awarded.

Spencer Properties Ltd v 1863315 Ontario Inc et al

Counsel to the successful defendants in resisting a summary judgment motion in an action for damages arising from the termination of a commercial lease.

1085372 Ontario Limited v Kulawick

Counsel to the plaintiff in the trial of an action arising from the bankruptcy of a debtor, seeking to unwind the conveyance of shares as a transfer at undervalue.

Cappelli v Nobilis Health Corp

Counsel to the successful defendant in resisting a motion for leave to pursue a claim or secondary market misrepresentation under the Ontario Securities Act and certification of a class action under the Class Proceedings Act, 1992.

CTT Pharmaceutical Holdings, Inc v Rapid Dose Therapeutics Inc

Counsel to the successful defendant on an appeal from a motion for summary judgment, dismissing a claim of breach of confidential information. The appeal raised the issue of what constitutes a competitive advantage entitling a plaintiff to equitable remedies.

Boyle & Co v Stableview Asset Management Inc et al

Counsel to the defendants in an action claiming for unpaid legal fees.

Canadian National Railway Company v Scott Paul Holmes

Counsel to the plaintiff in a fraud action, successfully obtaining production of several lawyers' files over which solicitor-client privilege was claimed.
Show more
The Advocates' Society

Canadian Bar Association

Ontario Bar Association

Amici Camping Charity - Board of Directors
Vice Media pleads in vain for press freedom, facing order to produce messages with ISIS combatant

The Ontario Court of Appeal recently heard and resolved a conflict between two competing components of a free and democratic society. As the Court put it, the dispute involved a conflict between a free and vigorous press, on the one hand, and the protection of society from serious criminal activity on the other.

Court Rules Hockey Strategy Outside Bounds of Judicial Notice

The hockey season is once again upon us. Across the country, from water coolers to dressing rooms, Canadians have returned to their winter status as experts in the basic principles of our beloved sport. As the season began, the Court of Appeal for Ontario also weighed in on the conversation, releasing a decision that ruled that conclusions about hockey strategy must be supported by actual evidence.
Lexpert Recognizes Lenczner Slaght Lawyers for Litigation Excellence

An increasing number of our expert litigators continue to be recognized as the foremost litigators in their fields by peers and senior members of the legal profession.

Best Lawyers in Canada Recognizes Lenczner Slaght's Litigation Expertise

Lenczner Slaght is proud to announce that 33 of our expert litigators are recognized in Best Lawyers in Canada 2021. Our lawyers received a total of 128 rankings, up from 100 in 2020.

Lexpert Highlights Lenczner Slaght's Professional Excellence

Lenczner Slaght's litigators continue to be recognized by their peers as the foremost practitioners in their fields.

Best Lawyers in Canada Recognizes Lenczner Slaght with 100 Rankings

In the latest edition of Best Lawyers in Canada, 28 Lenczner Slaght lawyers earned a total of 100 rankings, up from 86 in 2019.

Lenczner Slaght Congratulates Two New Partners

Canada's leading litigation firm is proud to welcome two exceptionally strong advocates to the partnership, Brendan Morrison and Andrew Porter.

Alan J. Lenczner and Brendan Morrison were featured in the Fall/Winter issue of the University of Toronto's UTLaw Alumni Magazine regarding the Yaiguaje et al. v. Chevron Corporation et al. case.

Lenczner Slaght Lawyers Serve As Jessup Moot Judges

Canadian Rounds of the Philip C. Jessup International Law Moot Court Taking Place in Halifax.

Ontario court revives Chevron Amazon pollution case

Alan J. Lenczner, Q.C. and Brendan F. Morrison act for villagers from Ecuador's rainforest which filed a lawsuit in Canada against Chevron to compel the...

Incoming Summer Student Advances at Jessup Moot

Congratulations to the Queen's University team in obtaining Silver in the final rounds of the White & Case Canadian National Division Qualifying Tournament of the 2013 Jessup Moot. The Queen's team, including incoming summer student, Laura Robinson, advanced to the international rounds in Washington, D.C. Laura was recognized in the Top 25 Oralist Rankings.

34th Annual Intensive Trial Advocacy Workshop

Lindsay Beck, Brent Kettles, Brendan Morrison and Andrew Porter are the latest talented young lawyers to join Lenczner Slaght.
Show more
Best Lawyers in Canada (2020-2021)

Corporate & Commercial Litigation, Health Care Law, Medical Negligence

Canadian Legal Lexpert® Directory (2020)

Litigation - Corporate Commercial, Medical Negligence, Professional Liability

Gordon Cressy Student Leadership Award (2011)

University of Toronto

Laskin Award in Constitutional Law (2009)

University of Toronto

Lexpert Special Edition: Canada's Leading Litigation Lawyers (2020)

Valedictorian (2006)

University of King's College