Lawyers


Brendan F. Morrison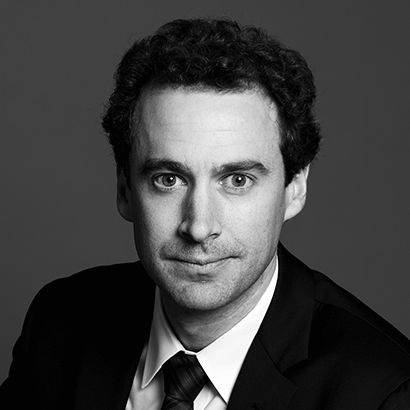 About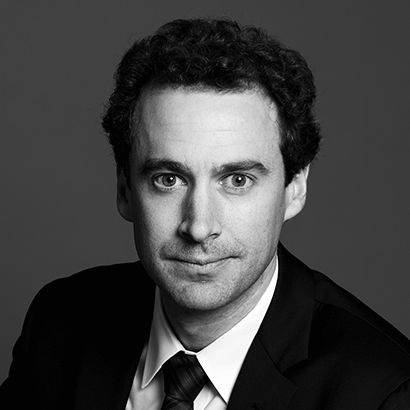 | | |
| --- | --- |
| Contact | Assistant Contact |
Expertise
Practice Areas:

Bar Admissions:

Education:

University of Toronto Faculty of Law (2011) JD
London School of Economics (2008) MSc (Distinction – Philosophy and Public Policy)
University of King's College (2006) BA (Honours – Political Science and Spanish)
Details
Bio
Cases
Associations
Blog Posts
News & Media
Publications & Presentations
Recognition
Brendan F. Morrison
is a partner at Lenczner Slaght.
Brendan has a varied civil litigation and appellate practice with a focus on corporate and commercial litigation, professional liability, and shareholder and employment disputes. As counsel to both plaintiffs and defendants, Brendan has a record of success guiding his clients through their most challenging disputes.

Brendan has appeared before all levels of courts, including the Ontario Superior Court of Justice, the Ontario Court of Appeal, the Federal Court, and the Supreme Court of Canada. He has also represented clients before administrative tribunals such as the Human Rights Tribunal, the Health Professions Appeal and Review Board, the Ontario Municipal Board and the discipline committees of the Ontario College of Massage Therapists and the College of Physicians and Surgeons.

Brendan earned numerous awards for his achievements at the University of Toronto Faculty of Law, where he represented the school at the Phillip C. Jessup International Moot Competition and the Arnup Cup for Trial Advocacy. He also served as Co-Editor-in-Chief of the Journal of International Law & International Relations and was awarded the Gordon Cressy award for leadership.
Counsel to the Defendant barristers and solicitors in an action claiming damages of over $12 million arising from a dental equipment supply agreement. The plaintiffs alleged breach of fiduciary duties and negligence. At trial, nominal damages of only $2,000 were awarded.

Cappelli v Nobilis Health Corp

Counsel to the successful defendant in resisting a motion for leave to pursue a claim or secondary market misrepresentation under the Ontario Securities Act and certification of a class action under the Class Proceedings Act, 1992.

CTT Pharmaceutical Holdings, Inc v Rapid Dose Therapeutics Inc

Counsel to the successful defendant on an appeal from a motion for summary judgment, dismissing a claim of breach of confidential information. The appeal raised the issue of what constitutes a competitive advantage entitling a plaintiff to equitable remedies.

DLF Solutions Inc v Maple Leaf Sports &Entertainment Ltd

Counsel in the successful defence of owner of the Toronto Raptors at trial of an action and on appeal alleging breach of contract with respect to the sale and reconfiguration of courtside seats.

Monteith Mineralized Solutions Inc v. Nu-Gro Ltd.

Counsel to the successful appellants/defendants in obtaining a stay of the action from the Divisional Court in a dispute over an alleged breach of a distribution agreement.

Subway Franchise Systems of Canada Inc v Canadian Broadcasting Corporation

Counsel to Subway in a $210 million defamation action against the CBC and Trent University relating to a Marketplace episode.

Dennis v Her Majesty the Queen in Right of Canada

Counsel to the Canadian Wheat Board in a proposed class proceeding in the Federal Court by former grain producers.

Chen v Toronto Transit Commission

Counsel to the defendant Toronto Transit Commission in the trial of a claim for damages for injuries arising out of a pedestrian collision.

Counsel to the defendants in an action for malicious prosecution in respect of criminal and bankruptcy proceedings. Successfully obtained an order for security for costs in the amount of $115,971.90 against the plaintiff.

Counsel to the defendant physician in an action for damages arising from the plaintiff's perforated ulcer.
Show more
The Advocates' Society

Canadian Bar Association

Ontario Bar Association

Sports Lawyers Association

Amici Camping Charity - Board of Directors
Vice Media pleads in vain for press freedom, facing order to produce messages with ISIS combatant

The Ontario Court of Appeal recently heard and resolved a conflict between two competing components of a free and democratic society. As the Court put it, the dispute involved a conflict between a free and vigorous press, on the one hand, and the protection of society from serious criminal activity on the other.

Court Rules Hockey Strategy Outside Bounds of Judicial Notice

The hockey season is once again upon us. Across the country, from water coolers to dressing rooms, Canadians have returned to their winter status as experts in the basic principles of our beloved sport. As the season began, the Court of Appeal for Ontario also weighed in on the conversation, releasing a decision that ruled that conclusions about hockey strategy must be supported by actual evidence.
Best Lawyers in Canada Recognizes Lenczner Slaght with 100 Rankings

In the latest edition of Best Lawyers in Canada, 28 Lenczner Slaght lawyers earned a total of 100 rankings, up from 86 in 2019.

Lenczner Slaght Congratulates Two New Partners

Canada's leading litigation firm is proud to welcome two exceptionally strong advocates to the partnership, Brendan Morrison and Andrew Porter.

Alan J. Lenczner and Brendan Morrison were featured in the Fall/Winter issue of the University of Toronto's UTLaw Alumni Magazine regarding the Yaiguaje et al. v. Chevron Corporation et al. case.

Lenczner Slaght Lawyers Serve As Jessup Moot Judges

Canadian Rounds of the Philip C. Jessup International Law Moot Court Taking Place in Halifax.

Ontario court revives Chevron Amazon pollution case

Alan J. Lenczner, Q.C. and Brendan F. Morrison act for villagers from Ecuador's rainforest which filed a lawsuit in Canada against Chevron to compel the...

Incoming Summer Student Advances at Jessup Moot

Congratulations to the Queen's University team in obtaining Silver in the final rounds of the White & Case Canadian National Division Qualifying Tournament of the 2013 Jessup Moot. The Queen's team, including incoming summer student, Laura Robinson, advanced to the international rounds in Washington, D.C. Laura was recognized in the Top 25 Oralist Rankings.

34th Annual Intensive Trial Advocacy Workshop

Lindsay Beck, Brent Kettles, Brendan Morrison and Andrew Porter are the latest talented young lawyers to join Lenczner Slaght.

Welcoming four new lawyers to our firm

Lindsay Beck, Brent Kettles, Brendan Morrison and Andrew Porter are the latest talented young lawyers to join Lenczner Slaght.
Best Lawyers in Canada (2020)

Medical Negligence

Gordon Cressy Student Leadership Award (2011)

University of Toronto

Laskin Award in Constitutional Law (2009)

University of Toronto

Valedictorian (2006)

University of King's College