Lawyers


Tom Curry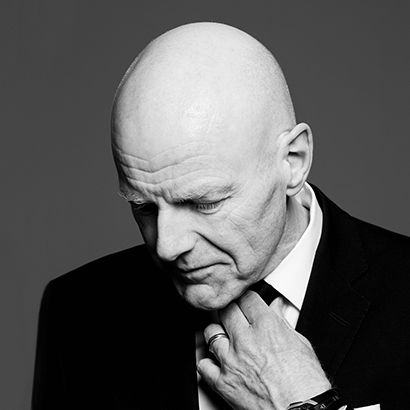 About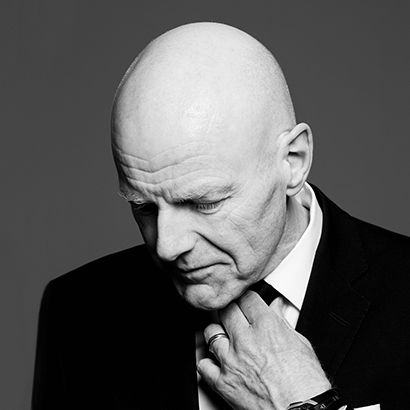 | | |
| --- | --- |
| Contact | Assistant Contact |
Expertise
Practice Areas:

Bar Admissions:

Education:

Osgoode Hall Law School (1984) LLB
University of Waterloo (1981) BES (Urban Planning)
Details
Bio
Cases
Associations
News & Media
Publications & Presentations
Recognition
Tom Curry
is Managing Partner at Lenczner Slaght.
"He is a gracious, brilliant, wise and very hardworking lawyer. He is a deep thinker and is very focused on achieving his clients' goals. His client service is second to none." — Chambers Canada
Widely recognized as a leading trial and appellate counsel, Tom has a long record of success in high-profile litigation. He represents private and public sector clients in class actions, arbitrations, business disputes, administrative proceedings and judicial reviews, professional liability matters and intellectual property cases at both the trial and appellate levels. He appears before all levels of court and tribunals in Ontario, and maintains a busy and successful appellate practice. Tom regularly appears before the Divisional Court, the Court of Appeal for Ontario, and has appeared in other provincial appellate courts, the Federal Court of Canada, the Federal Court of Appeal and the Supreme Court of Canada.
Tom is a Fellow of the American College of Trial Lawyers and the International Academy of Trial Lawyers and is certified as a specialist in civil litigation by the Law Society of Upper Canada. He is a regular speaker on a wide variety of subjects relating to trial practice and substantive law.
Counsel for the intervener Ontario Superior Court Judges Association in the successful judicial review commenced by the Honourable Justice Patrick Smith challenging two decisions of the Canadian Judicial Council which were critical of Justice Smith's decision to serve as Interim Dean (Academic) at the Bora Laskin Faculty of Law at Lakehead University.

Fiera Private Debt Inc et al v Private Debt Partners et al

Counsel to the defendants (plaintiffs by counterclaim) in an action alleging conspiracy and breach of fiduciary duties by former employees of a company. The counterclaim alleges that the plaintiffs have engaged in constructive dismissal and promulgated defamatory comments.

Nelson v Her Majesty The Queen in Right of Ontario

Counsel to the Defendant, Her Majesty the Queen in Right of Ontario, on a motion to strike an action brought by an employee of the Crown alleging discrimination and harassment on the basis that the Court lacked jurisdiction to hear the matter. The Crown successfully argued that the civil action arose out of an employment dispute under a collective agreement and should therefore be heard by a labour arbitrator or the Human Rights Tribunal of Ontario.

Counsel to the Defendant barristers and solicitors in an action claiming damages of over $12 million arising from a dental equipment supply agreement. The plaintiffs alleged breach of fiduciary duties and negligence. At trial, nominal damages of only $2,000 were awarded.

Law Society of Ontario v Sorrenti

Counsel to the Law Society of Ontario in an application to have a trustee appointed over a Lawyer's mortgage administration practice.

Icona Hospitality v 2748355 Canada Inc et al

Counsel to a major real estate development company on appeal in a dispute relating to a large residential development and the interpretation of a restrictive covenant agreement.

Counsel to Elfriede Stronach in a complex family business dispute. The lawsuit alleges that Belinda Stronach and Alon Ossip conspired to deceive Frank and Elfriede and to take control of the Stronach family empire, and claims damages for oppression, breach of trust, and breach of fiduciary duty.

Rooplal v Toronto Transit Commission

Counsel to the Toronto Transit Commission in an appeal about the applicability of limitation periods to claims for unidentified motor vehicle coverage.

Storagevault Inc v Nationwide Self Stortage et al

Counsel to the defendants in a commercial dispute alleging breach of contract and misrepresentation.

Inquiry of the Office of the Integrity Commissioner re: The Honourable Doug Ford, Premier of Ontario

Counsel to senior public official summonsed as part of the Integrity Commissioner's inquiry relating to the appointment of Ron Taverner as Commissioner of the Ontario Provincial Police.
Show more
International Academy of Trial Lawyers - Fellow

American College of Trial Lawyers - Fellow

Commercial Bar Association (COMBAR) - Honourary Member

The Advocates' Society

Ontario Bar Association - Civil Litigation Section
Class Actions Law Section
Criminal Justice Section
Health Law Section

Nipissing University - Board of Governors

Canadian General Counsel Awards - Advisory Board Member
Anatomy of a Trial: Successful Trial Strategy

Tom Curry will be sharing his expertise at the OBA's premier program Anatomy of a Trial: Successful Trial Strategy. His panel will discuss trial lessons learned on appeal.

On Oral Advocacy: Required Reading, Viewing & Listening

Tom Curry will be co-chairing The Advocates' Society's program "On Oral Advocacy: Required Reading, Viewing & Listening" on September 23, 2020. Tom will share his favourite instructive, inspiring and entertaining resources for advocates, including: texts, literature, films, online content and more.

Judicial Independence, Integrity and Diligence

Tom Curry will be speaking at the OBA's Foundations in Judicial Competencies Certificate Program on some of the essential pillars of judicial excellence, namely, independence, integrity and diligence. Tom will share his expert insights into how he has developed and championed these qualities over time.

A Deep Culture of Collaboration Leads to Versatility

Tom Curry was interviewed in the podcast "Be You: The World Will Adjust". Tom discussed how the legal industry has adapted to COVID-19 and the important role technology will play moving forward.

Maintaining Your Litigation Practice in a Remote Work Environment

Tom Curry will be co-chairing the final session of the OBA's Civil Litigation Call In Series on Maintaining Your Litigation Practice in a Remote Work Environment on May 13.

Peter Griffin and Tom Curry spoke at The Advocates' Society's 19th Annual Spring Symposium on the module The Civil Advocate. Their session included an update on principles of civility for advocates and how to handle questions from the Bench on appeal.

Continuing Medical Education Seminar: Obstetrical Malpractice

Tom Curry and Mark Veneziano shared their expertise at Mount Sinai Hospital's Continuing Medical Education Seminar. Tom discussed "Accountability for Expert Witnesses," while Mark presented on the topic of "Partogram: What is the Dilemma?".

Tom Curry co-chaired The Advocates' Society's Civility in Changing Times program. The program brought together judges and leading litigators to discuss how to navigate civility issues in written correspondence, at discovery, mediation, arbitration and in the heat of trial.

Trial Advocacy in Action: The Rosenberg Spy Case

Tom Curry co-chaired The Advocates' Society's Trial Advocacy in Action program on The Rosenberg Spy Case. The program will provide a step by step through preparing for and conducting a trial, from the art of opening statements, to masterful examinations to powerful closing arguments.

Transforming your Litigation Skills into Leadership Skills

At the Advocate's Society's program Leadership Skills for Litigators, Tom Curry shared his expert tips and in-depth experience on the panel "Transforming your Litigation Skills into Leadership Skills."
Show more
Law Society Medal (2019)

Benchmark Canada (2012-2020)

Top 50 Trial Lawyer in Canada and Litigation Star - Arbitration, Class Action, General Commercial, Intellectual Property and Professional Liability

Benchmark Canada (2019)

Ontario Litigator of the Year

Best Lawyers in Canada (2006-2021)

Administrative & Public Law, Appellate Practice, Bet-the-Company Litigation, Class Action Litigation, Corporate & Commercial Litigation, Health Care Law, Intellectual Property, Legal Malpractice, Medical Negligence, Personal Injury Litigation, Product Liability

Best Lawyers in Canada (2015)

Toronto "Lawyer of the Year" in Health Care Law

Best Lawyers in Canada (2016)

Toronto "Lawyer of the Year" in Medical Negligence

Best Lawyers in Canada (2019)

Toronto "Lawyer of the Year" in Medical Negligence

Best Lawyers in Canada (2021)

Toronto "Lawyer of the Year" in Health Care Law

Best Lawyers in Canada: Lawyer of the Year (2017)

Appellate Practice

Canadian Legal Lexpert® Directory (2012-2020)

Class Actions, Litigation - Corporate Commercial, Commercial Arbitration, Litigation - Directors' & Officers' Liability, Litigation - Public Law, Litigation - Securities, Medical Negligence, Personal Injury, Professional Liability
Show more