Lawyers


Matthew B. Lerner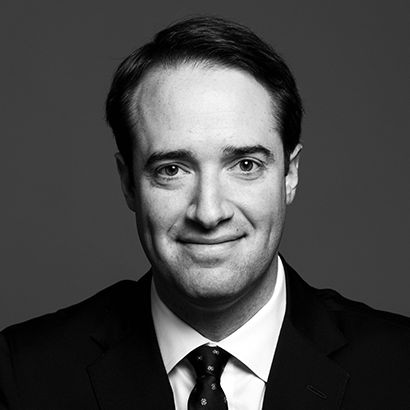 About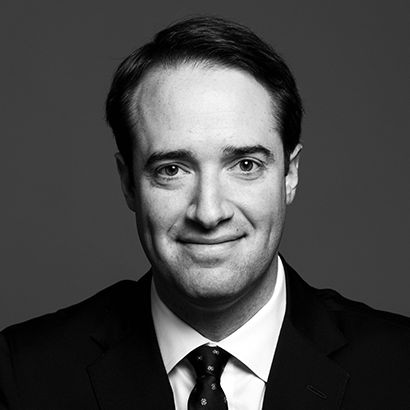 | | |
| --- | --- |
| Contact | Assistant Contact |
Expertise
Practice Areas:

Bar Admissions:

Education:

University of Western Ontario (2007) LL.B. (Distinction)
Richard Ivey School of Business, University of Western Ontario (2004) HBA (Distinction)
Details
Bio
Cases
Associations
Blog Posts
News & Media
Publications & Presentations
Recognition
Matthew B. Lerner
is a partner at Lenczner Slaght.
"[Matt] is technically sound and also very strategic and practical." — Chambers Canada
Matthew's litigation practice is focused on complex commercial litigation, real estate disputes, employment litigation and insolvency matters. He regularly acts for parties involved in shareholder or partnership disputes, commercial arbitration and in prosecuting or defending civil fraud claims.
Matthew has also acted on behalf of boards of directors and officers in the defence of large multi-jurisdiction class actions. He has been actively involved in a variety of insolvency proceedings, acting for the court-appointed officer or secured creditors.
Since the beginning of his career as a litigator, Matthew has also developed significant expertise in defending the interests of physicians involved in regulatory and malpractice matters.
Matthew has appeared as lead counsel at all levels of Court in Ontario and at many administrative tribunals. Matthew's clients span a wide-range of industries; his clients range from large real estate developers to public companies in the information and technology sector.
Since 2010, Matthew has been the Chair of the Lenczner Slaght Moot in Legal Ethics and Professionalism which is held annually for law students at Western Law.
GCT Canada Limited Partnership v Vancouver Fraser Port Authority and Attorney General of Canada

Counsel to Global Container Terminals in a judicial review of a decision of the Vancouver Fraser Port Authority refusing to consider Global Container Terminal's proposed port expansion project.

Counsel to Sears Holdings Corporation in connection with four Canadian class actions and related CCAA insolvency proceedings in Canada.

Counsel to the GIP Primus, LP in oppression proceedings brought by the Monitor in the context of Algoma's CCAA proceeding.

The Guarantee Company of North America v Royal Bank of Canada

Counsel to GCNA in a priority dispute with a secured creditor in the context of a receivership. Successfully overturned a body of prior jurisprudence, in an appeal heard by a five-judge panel of the Court of Appeal for Ontario, and established that deemed trust claims under the Construction Lien Act survive bankruptcy.

Re The Cash Store Financial Services Inc

Counsel in the successful mediation and settlement of multiple Canadian and US class proceedings in the context of an Ontario CCAA proceeding, leading to US recognition and enforcement of a settlement.

Counsel to the CEO of MtGox Inc, a defendant in a proposed Ontario class proceeding, concerning the failure of the Japanese BitCoin exchange.

Counsel to the plaintiff in oppression proceedings concerning the alleged fraudulent execution of a share transfer agreement. Successfully obtained an order setting aside a finding of contempt of court.

Counsel to the plaintiff/defendant by counterclaim in a complex dispute concerning allegations of misrepresentation in the course of a transaction to sell a mortgage brokerage.

Counsel in various proceedings on behalf of Ernst & Young, the court appointed Monitor of Hollinger Inc. and related entities in complex CCAA proceedings.

Northrop Grumman Corp v OpenText Corp

Counsel to the responding party on an interlocutory injunction relating to an alleged business disruption from the termination of software license agreements.
Show more
The Advocates' Society

Ontario Bar Association

Toronto Lawyers Association

Canadian Bar Association
Top 10 business decisions of 2019: From bankruptcy to beer

The Guarantee Company of North America v Royal Bank of Canada is named in the Lawyers' Daily's article Top 10 Business Decisions in Canada for 2019. Matthew B. Lerner and Scott Rollwagen are mentioned as counsel to the successful appellant, The Guarantee Company of North America. Matt is also quoted in the article.

Legal 500 Recognizes Lenczner Slaght as a "Litigation Powerhouse"

Legal 500 distinguishes Canada's leading litigation firm for its "deep bench and first-class trial experience."

Best Lawyers in Canada Recognizes Lenczner Slaght with 100 Rankings

In the latest edition of Best Lawyers in Canada, 28 Lenczner Slaght lawyers earned a total of 100 rankings, up from 86 in 2019.

Benchmark Recognizes Four Lenczner Slaght Partners

Benchmark Litigation has recognized four Lenczner Slaght partners among the most talented litigators under the age of 40.

The 2019 Lexpert Directory Recognizes Lenczner Slaght with 89 Rankings

An increasing number of our expert litigators are recognized by their peers as the foremost practitioners in their fields.

Benchmark Canada Highlights Lenczner Slaght's Litigation Excellence

Benchmark Canada 2019 not only recognizes Canada's leading litigation firm with the top tier ranking of "Highly Recommended in Ontario", 17 Lenczner Slaght litigators are also ranked for their expertise.

Canada's leading litigation firm is proud to have acted in one of Lexpert's Top 10 Deals of 2018. Algoma Steel Inc. was featured in the February issue of Lexpert Magazine as one of the most impactful deals in Canada last year. Lenczner Slaght represented GIP Primus, L.P. and Brightwood Loan Services L.L.C. in connection with the sale of the port assets with a team consisting of Peter Griffin, Monique Jilesen, Scott Rollwagen, Matthew Lerner, Christopher Trivisonno, Robert Trenker.

Provincially created trusts deemed valid

Matthew B. Lerner and Scott Rollwagen were interviewed by Law Times in their featured story on the Court of Appeal's recent landmark decision in The Guarantee Company of North America v Royal Bank of Canada. The decision upset the long-standing conventional wisdom among bankruptcy and insolvency practitioners in Ontario about the fate of provincially-created statutory trusts in bankruptcy. Matt and Scott acted for the successful appellant, The Guarantee Company of North America.

Lenczner Slaght Litigators Ranked in Best Lawyers in Canada

Canada's leading litigation firm is proud to announce that 25 of the firm's 58 lawyers have been recognized in the Best Lawyers in Canada 2019 publication across multiple categories.

Lenczner Slaght Partners Featured in Latest Benchmark Recognitions

Benchmark Canada has recognized six Lenczner Slaght partners as the most talented litigators under 40 and two partners recognized as two of the top female litigators in Canada.
Show more
Benchmark Litigation (2017-2019)

Under 40 Hotlist

Benchmark Canada (2018-2019)

Future Star - Arbitration, Bankruptcy, General Commercial

Best Lawyers in Canada (2018-2020)

Corporate Commercial Litigation, Health Care Law, Medical Negligence

Canadian Legal Lexpert® Directory (2018-2019)

Litigation - Corporate Commercial, Medical Negligence, Professional Liability

The Legal 500 Canada (2018)

Labour and Employment (Recommended Lawyer)

The Legal 500 Canada (2020)

Labour and Employment (Recommended Lawyer), Restructuring and Insolvency (Recommended Lawyer)