Lawyers


Eli S. Lederman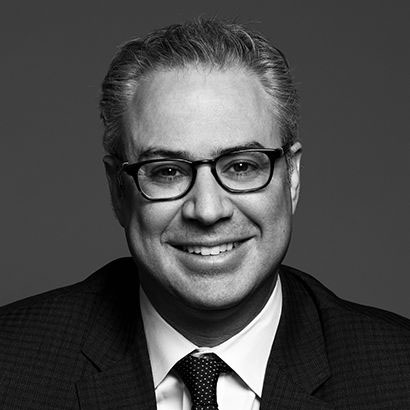 About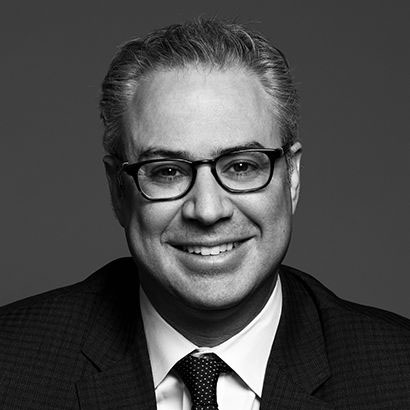 | | |
| --- | --- |
| Contact | Assistant Contact |
Expertise
Practice Areas:

Bar Admissions:

Education:

Dalhousie University (2001) LLB
McGill University (1998) BA (Distinction - History)
Details
Bio
Cases
Associations
Blog Posts
News & Media
Publications & Presentations
Recognition
Eli S. Lederman
is a partner at Lenczner Slaght.
Eli's practice covers a broad range of complex commercial litigation matters, including securities law, class actions, commercial contracts, franchise disputes, oppression and other shareholder litigation. He regularly acts for directors and officers of private and public corporations and advises boards and their committees on governance and litigation matters.
Eli has extensive trial experience in commercial litigation and in medical malpractice actions, and also acts as counsel in commercial arbitrations. He has appeared as lead counsel at all levels of court including the Supreme Court of Canada, the Court of Appeal for Ontario, the Court of Appeal for Alberta and the Ontario Superior Court of Justice.
Eli represents clients in a wide range of sectors, including those in financial services, information technology, real estate, franchising and manufacturing. Eli is a frequent speaker in continuing legal education programs particularly on issues relating to contractual disputes, securities law and trial advocacy.
City of Hamilton Judicial Inquiry

Counsel to the City of Hamilton in a Judicial Inquiry into the Red Hill Valley Parkway.

Counsel to a dermatologist and medical clinic alleged to have engaged in negligence, breach of the Occupiers' Liability Act, breach of contract and misrepresentation in relation to cosmetic treatments. Successful in having all allegations dismissed.

Counsel to the successful respondent in an application for adverse possession over a strip of land between two residential properties in Toronto, Ontario.

Counsel to the respondents in the Supreme Court of Canada regarding an Alberta action involving a claim for breach of an implied duty of good faith, conspiracy and inducing breach of contract in respect of a commercial agreement.

Counsel to the defendant physician in a jury trial following the death of a patient from a sudden pulmonary embolism.

Best Theratronics Ltd v Canadian Nuclear Laboratories Ltd

Counsel to Best Theratronics on an interlocutory injunction motion relating to a commercial contract dispute.

GDL Solutions Inc v Hudson Technology Corporation

Counsel to the defendants in respect of an injunction brought by a competitor business.

Allen-Vanguard Corporation v Richard L'Abbe

Counsel to the plaintiff in an action against offeree shareholders for breach of contract and fraudulent misrepresentation in relation to a multi-million dollar share purchase transaction.

Wells Fargo v Best Theratronics

Counsel to a debtor a claim for breach of contract and enforcement of security against accounts receivable, including on a motion for summary judgment and appeal.

Counsel in a successful defence at trial of a bariatric surgeon in a medical negligence action in respect of morbid obesity surgery.
Show more
Canadian Bar Association

The Advocates' Society

Ontario Bar Association - Civil Litigation Section

Canadian Franchise Association
Eli S. Lederman will be a Co-Chair at The Advocates' Society's first ever Commercial List Advocacy program. As a seasoned Commercial List litigator, Eli will be sharing expert tips about the dos and don'ts for 9:30 appointments, pre-trial hearings, judge-led mediations, electronic hearings, and more.

Eli S. Lederman will be sharing his expert insight on the panel Solving Shareholder Disputes at the Law Society of Ontario's 9th Business Law Summit on May 13, 2019.

Eli S. Lederman spoke at the 2017 CFA Franchise Law Day on "Managing Default, Termination and the Duty of Good".

2nd Annual Duties of Good Faith: An Update on Law

Eli S. Lederman once again led Lexpert's full day professional development course on "Maintaining Honesty in Today's World". The program...

Examinations for discovery - Advanced Skills Workshop

Eli S. Lederman served as Program Chair at the Osgoode Professional Development Intensive Trial Advocacy Workshop, Advanced Skills Series.

Osgoode Professional Development: Examining Expert Witness

Lawyers Monique Jilesen and Eli S. Lederman co-chaired the Osgoode Professional Development advanced skills workshop Examining Expert Witnesses on...

The Advocates' Society: Securities Law Update

Eli Lederman presented a Class Actions and Securities Litigation Update at The Advocates' Society's Securities Law Update event on November 17, 2016.

Duties of Good Faith: Recent Developments in the Law and Practical Implications

Eli S. Lederman led an all day seminar on contractual rights, employee consideration and caselaw review on June 9, 2016. Marguerite Ethier also at the...

Examinations for Discovery: Advanced Skills Workshop

Eli S. Lederman chaired a one day skills workshop on May 13, 2016 for Osgoode Professional Development. Matthew Lerner served as an instructor for the...
Show more
Benchmark Canada (2013-2019)

Litigation Star - Class Action, General Commercial and Securities

Best Lawyers in Canada (2014-2020)

Corporate & Commercial Litigation, Franchise, Health Care Law, Medical Negligence

Canadian Legal Lexpert® Directory (2013-2019)

Litigation - Corporate Commercial, Litigation - Securities, Medical Negligence, and Professional Liability

Lexpert Guide to the Leading US/Canada Cross-border Litigation Lawyers in Canada (2015-2017)

Corporate Commercial Litigation, Litigation Lawyer to Watch (2015)

Lexpert Rising Stars (2014)

Leading Lawyers Under 40

Lexpert/ROB Special Edition: Canada's Leading Litigation Lawyers (2017)