Lawyers


Peter Griffin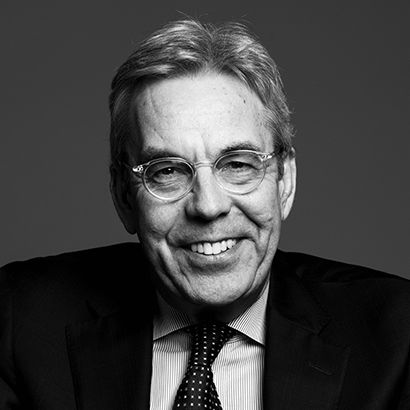 About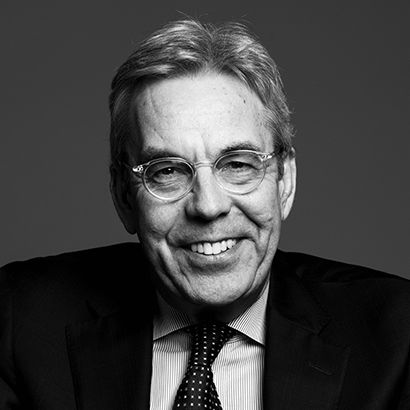 | | |
| --- | --- |
| Contact | Assistant Contact |
Expertise
Practice Areas:

Bar Admissions:

Education:

Queen's University (1977) LLB
Carleton University (1974) BA
Details
Bio
Cases
Associations
Blog Posts
News & Media
Publications & Presentations
Recognition
Peter Griffin
is counsel and one of the five founding partners at Lenczner Slaght.
"Peter Griffin is one of the best litigation lawyers in Canada. He has an excellent grasp of the issues and the law, as well as the gravitas to address difficult issues." — Chambers Canada
Peter is recognized by his peers as one of the top litigators in Canada, particularly in the areas of corporate commercial litigation, class actions, securities matters, insolvency, and professional and director/officer liability. He has appeared before all levels of court in Ontario and the common-law provinces, and before the Supreme Court of Canada. Peter has been recognized by Canadian Lawyer as one of Canada's 25 Most Influential Lawyers and named "Lawyer of the Year" by Best Lawyers for his leadership in Corporate and Commercial Litigation (2017, Toronto).
Peter has extensive experience in complex cross-border litigation, especially as it relates to both class proceedings and insolvency and restructuring. He regularly advises boards of directors and national and multinational corporations with respect to their obligations. He is retained as counsel of choice on appeal. He frequently represents clients in arbitration and acts as an arbitrator in contested arbitration proceedings. Peter is constantly sought out as an expert speaker on advocacy, shareholder disputes, class actions, professional liability and insolvency and restructuring.
Peter is past President of The Advocates' Society, a Fellow of the American College of Trial Lawyers and past Chair of the American College of Trial Lawyers Ontario Committee.
Wintercorn v Global Learning Group Inc

Counsel to a defendant law firm in a proposed class proceeding in Ontario relating to a tax donation program alleging professional negligence.

GCT Canada Limited Partnership v Vancouver Fraser Port Authority and Attorney General of Canada

Counsel to Global Container Terminals in a judicial review of a decision of the Vancouver Fraser Port Authority refusing to consider Global Container Terminal's proposed port expansion project.

Counsel to the GIP Primus, LP in oppression proceedings brought by the Monitor in the context of Algoma's CCAA proceeding.

Re The Cash Store Financial Services Inc

Counsel in the successful mediation and settlement of multiple Canadian and US class proceedings in the context of an Ontario CCAA proceeding, leading to US recognition and enforcement of a settlement.

Counsel to the plaintiff in a certified class action related to timing chain tensioners.

Counsel in various proceedings on behalf of Ernst & Young, the court appointed Monitor of Hollinger Inc. and related entities in complex CCAA proceedings.

Western Larch Ltd v Di Poce Management Ltd

Counsel to the successful moving party/defendants on a motion for summary judgment, dismissing an $80 million claim alleging that a shotgun buy/sell offer did not comply with the parties' partnership agreement and amounted to a breach of fiduciary duty and oppression. Successful in upholding the result on appeal. Also successful in opposing a motion for an injunction to prevent the completion of a transaction mandated by a shotgun buy/sell offer.

Counsel to Experian in an appeal to the Court of Appeal for Ontario heard February 13, 2018. Appeal was resolved before Judgment.

Annapolis Group v Halifax Regional Municipality

Counsel to the plaintiff in an action concerning alleged de facto expropriation, misfeasance, and unjust enrichment relating to the plaintiff's efforts to develop its lands within the Halifax Regional Municipality.

Robert Simon v Toshiba Global Commerce Solutions Holdings Corporation

Counsel to Toshiba in a software licensing dispute involving point-of-sale systems.
Show more
American College of Trial Lawyers - Fellow; Chair, Ontario Committee

The Advocates' Society - Past President 2012–2013

Canadian Bar Association

Ontario Bar Association

Sir William Campbell Foundation

Commercial List Users' Committee

Turnaround Management Association
Fixing the Mistake: Limitation Periods in Professional Negligence Cases

Over a decade after Ontario's Limitations Act, 2002 came into force, courts are still grappling with when a cause of action is discoverable and a limitation period starts to run. An increasingly litigated question relates to whether a limitation period runs while efforts are ongoing to fix the error that gave rise to the plaintiff's claim. The Court of Appeal for Ontario recently addressed this issue in Presidential MSH Corp v Marr, Foster & Co LLP.

In contractual disputes, after-the-fact conduct is admissible after all

To most people, a contract is a written agreement, typically signed by all parties, that sets out what different parties promise to do. But what happens that the written agreement is ambiguous? Courts have long held that evidence of the "factual matrix" of the contract—that is, the surrounding circumstances that inform the context in which a contract is created—is admissible in the interpretation of a contract. In its recent decision in Shewchuk v Blackmont Capital Inc, the Ontario Court of Appeal confirmed that evidence of subsequent conduct may also be admissible to interpret the agreement itself.
American College of Trial Lawyers (2004)

Fellow

Benchmark Canada (2012-2019)

Top 50 Trial Lawyer in Canada and Litigation Star - Competition, General Commercial, Insolvency, Professional Liability and Securities

Best Lawyers in Canada (2006-2020)

Alternative Dispute Resolution, Appellate Practice, Bet-the-Company Litigation, Class Action Litigation, Corporate & Commercial Litigation, Director & Officer Liability, Health Care Law, Insolvency & Financial Restructuring, Legal Malpractice, Securities

Best Lawyers in Canada (2013)

Toronto Corporate and Commercial Litigation "Lawyer of the Year"

Best Lawyers in Canada (2014)

Toronto Bet-the-Company Litigation "Lawyer of the Year"

Best Lawyers in Canada (2016)

Toronto "Lawyer of the Year" in Director and Officer Liability

Best Lawyers in Canada (2017)

Toronto "Lawyer of the Year" in Corporate and Commercial Litigation

Best Lawyers in Canada (2019)

Toronto "Lawyer of the Year" in Legal Malpractice Law (2019)

Best Lawyers in Canada (2020)

Toronto "Lawyer of the Year" in Appellate Practice

Canadian Lawyer (2014)

Top 25 Most Influential Lawyers - Corporate Commercial Law
Show more