Lawyers


Matthew Sammon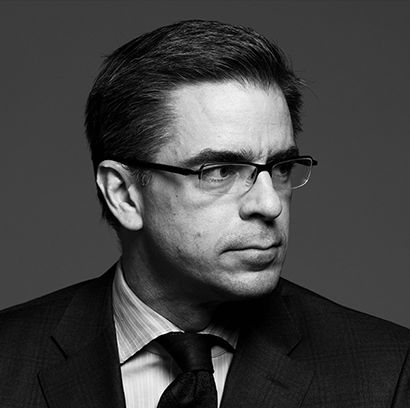 About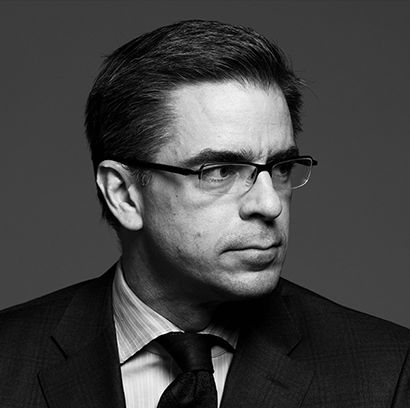 | | |
| --- | --- |
| Contact | Assistant Contact |
Expertise
Practice Areas:

Bar Admissions:

Education:

University of Toronto (2001) JD (Honours Standing)
University of Toronto (1998) MA
Carleton University (1997) BA (Highest Honours)
Details
Bio
Cases
Associations
News & Media
Publications & Presentations
Recognition
Matthew Sammon
is a partner at Lenczner Slaght.
Recognized as a leading and formidable trial counsel, Matthew has extensive litigation experience across a broad range of areas, including complex corporate and commercial litigation, professional liability and medical malpractice, and employment cases. He regularly conducts trials, regulatory hearings, and arbitral proceedings.
His roster of clients have included large and mid-sized corporations across a wide range of sectors, including financial services, banking, telecommunications, retail, health care, manufacturing, hospitality, and oil and gas. He also acts regularly for executives and other individuals in civil and regulatory disputes.
Matthew provides employment advice to a number of industries, and has extensive litigation experience in employment disputes, including wrongful dismissal, the enforcement of restrictive covenants, unfair competition, and the misappropriation of trade secrets. He has developed broad practical and legal experience in digital forensic investigations, including in Anton Piller injunctions and proceedings involving internet defamation and identity theft.
Matthew also has deep experience in professional regulation and medical malpractice litigation, appearing regularly as lead counsel in complex medical litigation and regulatory proceedings.
Counsel to the applicant Estate Trustee in a successful oppression application, and on appeal. The application judge ordered the wind up of the respondent corporation, based on grave breaches of fiduciary duties by the personal respondents, including the usurpation of a significant real estate opportunity. The divisional court affirmed the application judge's remedy and findings.

Counsel to Cineflix and related entities in a proposed class action relating to the alleged misclassification of independent contractors in the television production industry.

Counsel to the respondent on an appeal in a seminal internet defamation case. The Court of Appeal for Ontario clarified the law of concerted action liability and upheld a very large damages awards for what it characterized as a prolonged, persistent and vicious internet campaign.

Counsel to the successful defendant physician in a medical negligence trial relating to the performance of a laparoscopy and vaginal resection.

Estate Trustee During Litigation for the Estate of Paul Penna v Landen

Counsel to Estate Trustee During Litigation of the Paul Penna Estate in a series of proceedings, including two appeals to the Ontario Court of Appeal and a contempt trial, arising out of a massive fraud perpetrated by former Estate Trustee in his administration of the Estate.

Counsel to a corporate plaintiff in a complex series of disputes involving the alleged oppressive conduct of a departing executive.

Sazant v College of Physicians and Surgeons of Ontario

Counsel to intervener physicians in a constitutional challenge to a provision of the Regulated Health Professions Act.

Counsel to defendants/applicants, Michael Cytrynbaum and First Fiscal Management Ltd., in an application, and on appeal, for advancement of legal expenses in an action alleging breach of fiduciary duties and unjust enrichment in connection with the sale of a company's assets.

Counsel to the defendants physicians in a medical negligence proceeding, including on a motion for summary judgment on the basis that the limitation period had expired.

Rowley v High Strength Plates &Profiles Inc

Counsel to the defendant in a wrongful dismissal proceeding. The defendant was successful in resisting plaintiff's allegations of constructive dismissal.
Show more
Canadian Bar Association

Ontario Bar Association

The Advocates' Society
Lexpert/ROB Special Edition: Canada's Leading Litigation Lawyers (2016-2017)

Benchmark Canada (2015-2019)

Litigation Star - General Commercial, Professional Liability

Benchmark Canada (2019)

Labour Employment Attorney of the Year

Best Lawyers in Canada (2014-2020)

Corporate & Commercial Litigation, Health Care Law, Medical Negligence

Canadian Legal Lexpert® Directory (2013-2019)

Litigation - Corporate Commercial, Medical Negligence, Professional Liability

Lexpert Guide to the Leading US/Canada Cross-border Litigation Lawyers in Canada (2014-2017)

Corporate Commercial Litigation, Litigation Lawyer to Watch (2014)

Lexpert Rising Stars (2013)

Leading Lawyers Under 40

The Legal 500 Canada (2018-2019)

Labour and Employment (Recommended Lawyer)

Who's Who Legal: Litigation (2018)

Future Leader