Lawyers


Sarah Millar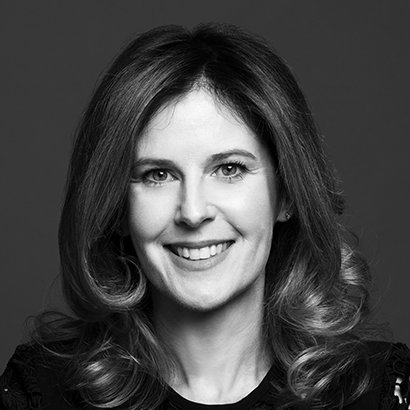 About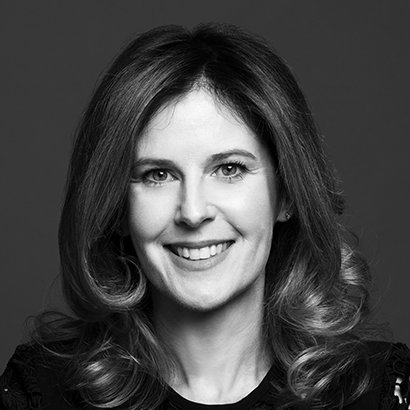 | | |
| --- | --- |
| Contact | Assistant Contact |
Expertise
Practice Areas:

Bar Admissions:

Education:

University of Toronto (2002) JD
Queen's University (1999) BA (Honours – Political Studies)
Details
Bio
Cases
Associations
News & Media
Publications & Presentations
Recognition
Sarah Millar
is Discovery Counsel at Lenczner Slaght.
"Sarah is comfortable at the intersection of law, technology and project management, and is adept at managing relationships both within the firm and with third party service providers." — Lexpert
Sarah's practice focuses exclusively on discovery. She also heads the firm's group of interdisciplinary discovery specialists.
Sarah advises clients on the discovery phase of litigation and regulatory proceedings including document preservation, the identification of relevant data in clients' records, the sound capture or collection of data, a litigant's discovery obligations, the use of electronic evidence in proceedings and the law of privilege. She has extensive experience in managing large-scale discovery projects in complex commercial cases and multi-jurisdictional matters. She is well versed in the use of current technology to reduce the cost and burden of discovery. Sarah also advises clients on best practices in document management and data retention to facilitate litigation preparedness.
As part of her discovery practice, she collaborates with clients and our litigators at the outset to strategically design discovery solutions that are customized to a given matter. Her mission is to ensure that discovery solutions are not only legally defensible but also cost-efficient.
Prior to joining the firm, Sarah was a partner at a leading national law firm practicing in discovery and the lead of their discovery management group.
Law Society of Ontario v Sorrenti

Counsel to the Law Society of Ontario in an application to have a trustee appointed over a Lawyer's mortgage administration practice.

Counsel to a general contractor in respect of a complex mediation/prospective arbitration process regarding a subway extension project.

City of Hamilton Judicial Inquiry

Counsel to the City of Hamilton in a Judicial Inquiry into the Red Hill Valley Parkway.
Digital Evidence and eDiscovery Working Group

Law Society of Ontario

Ontario Bar Association

Canadian Bar Association

Sedona Canada
The Sedona Canada Commentary on Privacy and Information Security for Legal Service Providers: Principles and Guidelines

Sarah Millar co-authored The Sedona Canada Commentary on Privacy and Information Security for Legal Service Providers: Principles and Guidelines.

Ontario Digital Evidence & eDiscovery Institute

Sarah Millar will spoke at the Ontario Bar Association's progam on the panel "The Lifecycle of an eDiscovery Project." The panel discussion included a walk through of a realistic eDiscovery scenario, relevant issues to consider from both the plaintiff and defence perspectives, and tips for minimizing the burden and costs involved.

Sarah Millar will presenting at the Ontario Bar Association's Innovations in Litigation program on the panel "Technology, Litigation and the Law". She will be sharing her expertise on new and innovative technologies to streamline your practice, e-discovery and e-filing, apps and other technologies.

Surviving a Breakup: Dealing with Departing (and New!) Employees, Confidential Information, and IP

Sana Halwani, Monique Jilesen, Brian Kolenda, and Sarah Millar presented at the GC Forum's Q3 event on October 3.

The Osgoode Certificate in eDiscovery, Information Governance and Privacy

Sarah Millar shared her expertise as a lecturer for OsgoodePD's certificate program on eDiscovery, Information Governance and Privacy. As part of expert faculty, she shared essential tips, knowledge, and strategies to maximize the application of technology to practice.

Ryerson's Law Practice Program 2018 (Educator)

Sarah Millar presented on the creation of Discovery plans and then assessed individual plans drafted by students.

Using Technology to Reduce eDiscovery Costs

Sarah Millar was part of webinar discussing how to reduce the costs and burdens of discovery. This webinar showed how to effectively use technologies such as conceptual searching, email threading, near-duplicate analysis, and continuous active learning to streamline your eDiscovery process.

Get Smart: Legal Innovation and Technology Expo

Sarah Millar presented on Leveraging the Latest Technologies for Transactions and eDiscovery.

Ontario e-Discovery Institute 2015

Sarah Millar presented at the OBA's 5th Annual Ontario e-Discovery Institute. She shared her expertise on the panel Advanced Technology Session: Leveraging Technology and Maximizing Technical Investment.

Class Action Preparedness Brief - Document Management

Sarah Millar led the webinar Class Action Preparedness Brief – Document Management. Sarah shared her expert insight on controlling risks and proactively anticipating and preparing for the class actions process.
Show more
Lexpert Zenith Award (2019)

Change Agent in Law

Who's Who Legal: Canada (2015-2019)

E-Discovery Practitioners (Most Highly Regarded Individuals in North America) (2018)