Lawyers


Paul-Erik Veel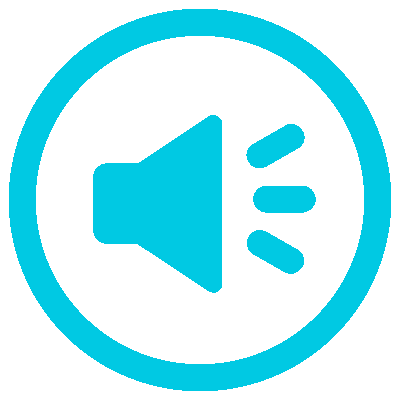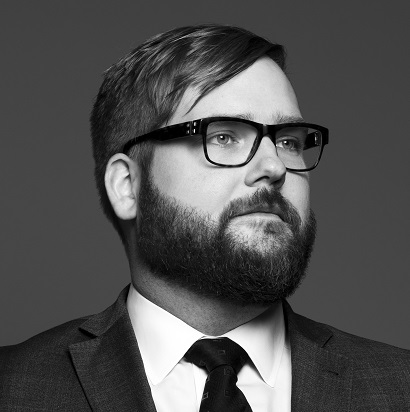 About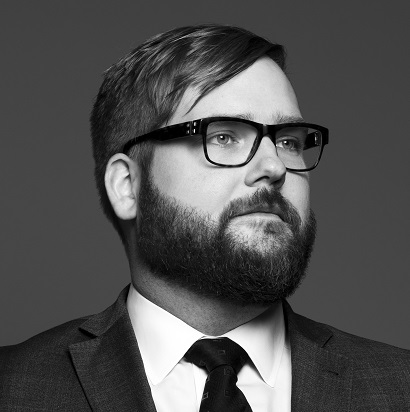 | | |
| --- | --- |
| Contact | Assistant Contact |
Expertise
Practice Areas:

Bar Admissions:

Education:

University of Toronto (2009) JD
University of Toronto (2009) MA (Economics)
McGill University (2006) BA (Honours - Economics and Political Science)
LawVision Group (2017) Legal Project Management
Details
Bio
Cases
Associations
Blog Posts
News & Media
Publications & Presentations
Recognition
Paul-Erik Veel
is a partner at Lenczner Slaght.
"Paul-Erik Veel is a very strong litigator with particular expertise in class actions. He's a creative thinker and a very good strategist." — Chambers Canada
Paul-Erik's commercial litigation practice focuses on class actions, competition law, intellectual property matters, complex commercial disputes, and professional liability. His clients include major technology companies, financial institutions, professional services firms, pharmaceutical companies, retailers, and franchisors.
Paul-Erik has extensive trial experience, having acted as counsel in trials involving a number of industries and subject-matters, including a contractual dispute over the implementation of a software package, intellectual property matters relating to pharmaceutical products and technology patents, a misleading advertising case, and several contractual disputes. He has appeared repeatedly before both the Supreme Court of Canada and the Ontario Court of Appeal. Paul-Erik also has extensive experience with regulatory and public law proceedings, having represented clients before various administrative tribunals and in commissions of inquiry.
Paul-Erik is an adjunct professor at the University of Toronto Faculty of Law. He has also previously been a sessional lecturer in the graduate program in the Department of Economics at the University of Toronto, where he teaches Economic Analysis of Law. He has published articles on a variety of legal topics, including class actions, contracts, competition law, civil procedure, and constitutional law. Prior to joining Lenczner Slaght in 2010, Paul-Erik graduated as the Gold Medalist from the University of Toronto Faculty of Law, and then clerked for Madam Justice Louise Charron at the Supreme Court of Canada.
Paul-Erik is an advocate of using legal data analytics to inform the practice of litigation and achieve exceptional outcomes for clients. He leads Lenczner Slaght's Data-Driven Decisions program.
Cygnus Electronics Corporation v Hitachi AIC Inc

Counsel to a defendant electronics company in a proposed Ontario class action relating to allegations of price-fixing in the market for electrolytic capacitors.

Counsel to Cineflix and related entities in a proposed class action relating to the alleged misclassification of independent contractors in the television production industry.

Counsel to BMO Nesbitt Burns Inc. in an overtime class action brought by a former investment advisor on behalf of all BMO NBI investment advisors in Ontario.

Counsel to Atos in a dispute respecting the termination of a subcontract for data conversion and software support. The matter was subject to numerous motions and proceeded to a five week trial before the Ontario Superior Court of Justice, where Atos was successful in recovering approximately $5.5 million in damages.

Subway Franchise Systems of Canada Inc v Canadian Broadcasting Corporation

Counsel to Subway in a $210 million defamation action against the CBC and Trent University relating to a Marketplace episode.

Counsel to an officer and director in connection with a proposed class proceeding relating to sales of HVAC equipment.

Counsel to several defendant physicians in connection with a medical negligence action after a woman died from an aortic dissection. Successfully defended the action through a 10-week trial.

Grant Thornton v New Brunswick

Counsel to Grant Thornton in a successful appeal to the Supreme Court of Canada clarifying the rule of discoverability in limitation periods law across Canada.

York University v Access Copyright

Counsel to the interveners Authors Alliance and Ariel Katz in an appeal to the Supreme Court of Canada addressing the issue of fair dealing and the question of whether tariffs set by the Copyright Board are mandatory.
Show more
Canadian Bar Association

Ontario Bar Association - Member-At-Large of the Civil Litigation Executive; Past-Chair of the Health Law Executive

The Advocates' Society - Member-At-Large of the Class Actions Practice Group

American Bar Association - Litigation and Antitrust Law Sections
Fewer Cases Are Getting Leave to Appeal to the Supreme Court of Canada. Why?

As many readers of our blogs know, we maintain a database that contains a wealth of information about every Supreme Court of Canada leave application decided from January 1, 2018 onward. That dataset allows us to provide a range of analysis and predictions relating to Supreme Court leave applications. But there is one fact that is apparent to all Supreme Court watchers that you don't need a rich dataset to know: far fewer cases than usual got leave to appeal to the Supreme Court in 2022. The question this blog post tries to answer is: why?

Intrusion Upon Seclusion Without Being the Intruder? The Ontario Court of Appeal Limits Claims Against Database Holders

Last Friday, the Ontario Court of Appeal released decisions in Owsianik v Equifax Canada Co, Obodo v Trans Union of Canada, Inc, and Winder v Marriott International, Inc—a trilogy of decisions clarifying whether the tort of intrusion upon seclusion applies to the owners of databases when there are data breaches caused by third party hackers. Thankfully for database owners, the Court of Appeal concluded that intrusion upon seclusion cannot apply in those circumstances.

The Ontario Court of Appeal Provides Clarity on Late Opt Outs from Class Proceedings

Class actions are strange creatures, even to other lawyers.

Variable Insurance Over a Class Period: Does a Substantive Problem have a Procedural Solution?

It is often said that the Class Proceedings Act, 1992 is a procedural statute, not a substantive statute. What that means in practice is unclear, given that different procedural rules can have an impact on substantive outcomes. However, even a narrow version of that claim—that the Class Proceedings Act does not grant the Court jurisdiction to create or extinguish substantive rights beyond what the Court could do in an individual claim—is very much up for debate. There are increasing examples of creative judges using provisions under the Class Proceedings Act to take steps that impact substantive rights in a manner that would be impossible in an individual claim. The Court's recent decision in Cavanaugh v Grenville Christian College presents such an example.

Dismissal for Delay in Class Actions: How Low is the Bar for Avoiding Dismissal?

It has been just under a year since the new dismissal for delay provision in s. 29.1 of the Class Proceedings Act started resulting in dismissals for delay. In essentially all of the decisions rendered to date, judges have strictly construed those provisions to require the dismissal of matters where the statutory criteria for avoiding a dismissal are not present. The recent decision of the Ontario Superior Court in Lubus v Wayland Group Corp is now an outlier that takes a different approach.

Same Titles, Different Jobs: The Challenges of Misclassification Class Actions

Employment law misclassification class actions are becoming increasingly common. In those cases, the plaintiff says that employees have been misclassified by their employer in such a way as to render them ineligible for certain benefits under applicable provincial employment standards legislation which the employee claims that they should have been eligible for. The two most common categories of alleged misclassification are employees being allegedly misclassified as independent contractors, and ordinary employees being misclassified as managers. While some misclassification cases have been certified, courts have refused to certify many others due to a lack of sufficient commonality. The recent decision of the Ontario Superior Court of Justice in Le Feuvre v Enterprise Rent-A-Car Canada Company is an example of a case that falls into the latter category and was not certified.

Factors Influencing the Likelihood of Winning an Appeal at the Supreme Court of Canada

Earlier this year, we launched our Supreme Court of Canada Decisions Project. Our dataset contains information about every Supreme Court of Canada decision going back to the mid-1950s.

Rebuck v Ford Provides More Fuel for Defending False Advertising Class Actions

Historically, many class actions practitioners considered certification the primary fight in a case. It was common that cases would settle not long after certification, so the whole ballgame was perceived to be in the certification motion. Yet with the courts consistently reaffirming the low bar for certification, we are seeing a greater number of class actions determined on their merits after certification. And as the recent case of Rebuck v Ford Motor Company shows, success on certification is by no means a guarantee of success on the merits.

Early Insights from the Supreme Court of Canada Decisions Project

In February 2022, we launched our Supreme Court of Canada Decisions Project. The core of that project is a publicly available database that contains detailed information about every Supreme Court of Canada decision going back to the mid-1950s. Anyone interested in analyzing the data for themselves can download a copy of our database and the coding manual at supremecourtdatabase.com.

Is Increased Enforcement of the Competition Act Coming?

On February 8, 2022, the Competition Bureau released several recommendations for amending the Competition Act in its response to Senator Wetston's call for submissions on Canada's competition policy framework. The paper, entitled "Examining the Canadian Competition Act in the Digital Era", identifies areas that the Competition Bureau believes are ripe for modernization. The paper, and Senator Wetston's request for submissions, occur during a time when the federal government has indicated an openness to amending the Competition Act. While nothing in the Bureau's submission has the force of law, the Bureau's views on these matters will undoubtedly be taken very seriously, and some of the amendments the government is already considering mirror those in the Bureau's submission. Consequently, the Bureau's paper provides insight into the future direction of competition law in Canada.
Show more
Lenczner Slaght's Litigation Excellence Recognized in 2023 Lexpert Directory

Following comprehensive peer review surveys and interviews with senior members in the legal profession, the 2023 Canadian Legal Lexpert Directory has recognized 31 of the firm's expert litigators for their experience, knowledge, and precision, with 108 rankings spanning 17 practice areas.

Lenczner Slaght's 22nd Year at the Centre of the Lexpert Bull's Eye

The 2023 Lexpert®/American Lawyer Guide to the Leading 500 Lawyers in Canada continues to recognize Lenczner Slaght as the #1 firm in Toronto for Litigation and Commercial Litigation.

Decision on Costs in Class Action Engaging Public Interest 'furthers Access to Justice': Counsel

Paul-Erik Veel and Drew Black, successfully represented the Law Foundation of Ontario in a recent Court of Appeal decision which confirms a broad interpretation as to what kinds of class actions count as public interest cases. The Lawyer's Daily wrote a feature on the decision.

Lenczner Slaght Recognized Among Canada's Leading Litigation Lawyers

Following an in-depth peer review process, the 2022 Lexpert Special Edition: Canada's Leading Litigation Lawyers guide recognizes 15 Lenczner Slaght lawyers for their extensive courtroom experience and subject-matter expertise. We know courts, and courts know and trust us. That is why clients turn to us to solve their most complex legal problems.

The Class Actions Certification Pendulum Is Swinging Back, Say Lawyers

In the latest Lexpert Special Edition on Litigation, Paul-Erik Veel shared his expert insights on class actions certification.

Lenczner Slaght Ranked Band 1 in Chambers Canada for 5th Consecutive Year

Canada's leading litigation firm and its expert litigators continue to be recognized in the latest edition of world-renowned directory, Chambers & Partners.

Paul-Erik Veel Named Among Top 25 Most Influential Lawyers of 2022

Following an astounding 14,721 votes across 147 nominations, Paul-Erik Veel is recognized as one of the Top 25 Most Influential Lawyers of 2022 in the "Changemaker" category!

Lenczner Slaght Litigators Recognized Among the Best Lawyers in Canada

In the latest edition of Best Lawyers in Canada, 39 of our expert litigators are recognized by their peers for their expertise across 24 practice areas.

Paul-Erik Veel comments on ESG as an increasing area of focus for the Competition Bureau.

Comment gagner en Cour suprême?

Lenczner Slaght's Data-Driven Decisions program is featured in Droit inc's article on how to assess your chances of winning a Supreme Court decision. The article is based on Paul-Erik Veel's recent blog which further analyzes the data available in our SCC Decisions Project.
Show more
Benchmark Canada (2018-2022)

Litigation Star – Class Action, Commercial, Public Law, Intellectual Property

Benchmark Litigation (2018-2022)

Under 40 Hotlist

Best Lawyers in Canada (2018-2023)

Administrative & Public Law, Class Action Litigation, Competition / Antitrust Law (2022), Corporate and Commercial Litigation, Health Care Law, Medical Negligence

Bill Miller Memorial Award (2020)

Canadian Lawyer (2022)

Top 25 Most Influential Lawyers

Canadian Legal Lexpert® Directory (2018-2023)

Class Actions, Competition Law, Litigation - Corporate Commercial, Litigation - Regulatory & Public Law, Medical Negligence, Professional Liability

Chambers Canada (2021-2023)

Healthcare: Contentious (Nationwide – Canada)

Dean's Key (2009)

University of Toronto, Faculty of Law

Gold Medal (2009)

University of Toronto, Faculty of Law

Lexpert Rising Stars (2021)

Leading Lawyers Under 40
Show more