Lawyers


Paul-Erik Veel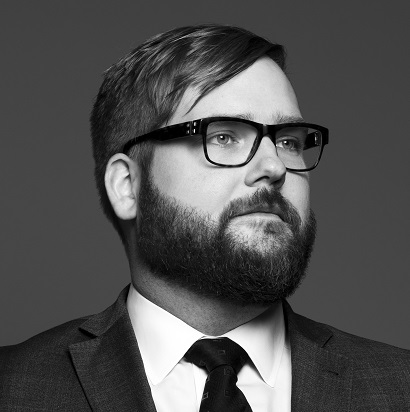 About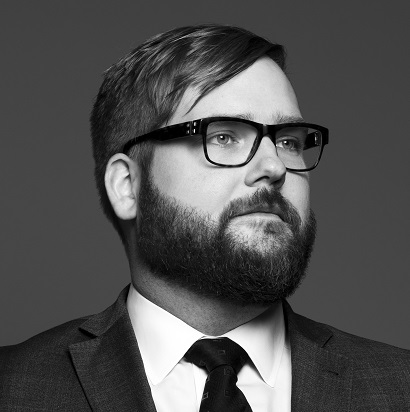 | | |
| --- | --- |
| Contact | Assistant Contact |
Expertise
Practice Areas:

Bar Admissions:

Education:

University of Toronto (2009) JD
University of Toronto (2009) MA (Economics)
McGill University (2006) BA (Honours - Economics and Political Science)
LawVision Group (2017) Legal Project Management
Details
Bio
Cases
Associations
Blog Posts
News & Media
Publications & Presentations
Recognition
Paul-Erik Veel
is a partner at Lenczner Slaght.
"Paul-Erik Veel is a very strong litigator with particular expertise in class actions. He's a creative thinker and a very good strategist." — Chambers Canada
Paul-Erik's commercial litigation practice focuses on class actions, competition law, intellectual property matters, complex commercial disputes, and professional liability. His clients include major technology companies, financial institutions, professional services firms, pharmaceutical companies, retailers, and franchisors.
Paul-Erik has extensive trial experience, having acted as counsel in trials involving a number of industries and subject-matters, including a dispute over the implementation of a software package, an intellectual property matter relating to a pharmaceutical product, a misleading advertising case, and several contractual disputes. He has appeared repeatedly before both the Supreme Court of Canada and the Ontario Court of Appeal. Paul-Erik also has extensive experience with regulatory and public law proceedings, having represented clients before various administrative tribunals and in commissions of inquiry.
Paul-Erik has acted as an adjunct professor at the University of Toronto Faculty of Law. He is currently a sessional lecturer in the graduate program in the Department of Economics at the University of Toronto, where he teaches Economic Analysis of Law. He has published articles on a variety of legal topics, including contracts, class actions, competition law, and constitutional law. Prior to joining Lenczner Slaght in 2010, Paul-Erik graduated as the Gold Medalist from the University of Toronto Faculty of Law, and then clerked for Madam Justice Louise Charron at the Supreme Court of Canada.
Cygnus Electronics Corporation v Hitachi AIC Inc

Counsel to a defendant electronics company in a proposed Ontario class action relating to allegations of price-fixing in the market for electrolytic capacitors.

Counsel to Cineflix and related entities in a proposed class action relating to the alleged misclassification of independent contractors in the television production industry.

Counsel to BMO Nesbitt Burns Inc. in an overtime class action brought by a former investment advisor on behalf of all BMO NBI investment advisors in Ontario.

Counsel to Atos in a dispute respecting the termination of a subcontract for data conversion and software support. The matter was subject to numerous motions and proceeded to a five week trial before the Ontario Superior Court of Justice, where Atos was successful in recovering approximately $5.5 million in damages.

Subway Franchise Systems of Canada Inc v Canadian Broadcasting Corporation

Counsel to Subway in a $210 million defamation action against the CBC and Trent University relating to a Marketplace episode.

The Manitoba Metis Federation v The Government of Manitoba et al

Counsel to the Manitoba Metis Federation in a dispute with the Government of Manitoba over the cancellation of hydro contracts.

Counsel to a plastic surgeon in a proposed class action relating to alleged privacy breaches.

Counsel to Elfriede Stronach in a complex family business dispute. The lawsuit alleges that Belinda Stronach and Alon Ossip conspired to deceive Frank and Elfriede and to take control of the Stronach family empire, and claims damages for oppression, breach of trust, and breach of fiduciary duty.

Counsel providing ongoing competition law advice to a multinational retailer.
Show more
Canadian Bar Association

Ontario Bar Association - Chair of the Health Law Executive; Member-at-Large of the Civil Litigation Executive

The Advocates' Society

American Bar Association - Litigation and Antitrust Law Sections
Trial Advocacy is (Mostly) the Same Online: Lessons Learned from a Virtual Patent Trial

The COVID-19 pandemic has required courts to adapt to new ways of providing access to justice. We have first-hand experience with this new reality.

Supreme Court Sides with Drivers in Uber Case; Deals Blow to Arbitration Clauses

The Supreme Court of Canada has released its highly anticipated decision in Uber Technologies Inc v Heller.

Court of Appeal Affirms Jurisdiction to Hear Appeals in Writing

The old saying that "to a hammer, every problem looks like a nail" is disquietingly relevant to traditional approaches to the dispensation of justice. For a long time, commentators have observed that the legal profession and the Courts lag behind much of the rest of society in leveraging digital resources to improve the quality, speed, and efficiency of litigation.

A Quantitative Look at the Supreme Court of Canada

Lawyers are trained to do close and careful reading of cases. We are experts in textual analysis of individual decisions, and we can spend hours arguing over what individual paragraphs in Supreme Court of Canada decisions mean. Yet while individual decisions are important, so are the aggregate trends. Quantitative data can reveal important information that lawyers can use to engage in more effective advocacy and better inform our clients as to what to expect.

Can an "Episodic" Price-Fixing Conspiracy be Certified as a Class Action?

Many price-fixing class actions allege a reasonably uniform conspiracy. The stereotypical scenario alleged is that executives from different companies meet in a dark, smoke-filled room and agree to raise prices or restrain output in some uniform fashion. While that is an oversimplification, and reality is always much more complex, the basic core of most price-fixing allegations is that there was a uniform conspiracy that impacted all, or at least most, consumers in a broadly similar way. This is what has made so many price-fixing class actions amenable to certification.

Do courts have jurisdiction to order virtual hearings? Absolutely!

The initial reaction of most Canadian courts in the face of the COVID-19 pandemic was to shut down completely. This undoubtedly made sense from a public health perspective. However, as the Ontario Superior Court of Justice noted in its recent practice direction, courts have "constitutional responsibility to ensure access to justice remains available". Consequently, courts have been taking gradual steps towards reopening and allowing certain cases to be heard.

My Kingdom for a Horse: Rules Against Price Gouging Come to Ontario

Laws against price-gouging have come to Ontario. On Saturday, March 28, 2020, the provincial government issued a press release announcing that it was enacting an Order to prohibit price-gouging. The press release announced that that Order "prohibits persons, including retailers, from selling necessary goods for unconscionable prices". The press release also announced that the definition of unconscionable prices would be "consistent with well-established principles from the Consumer Protection Act."

Strict Requirements for Employers' Overtime Policies in New Employment Law Class Action Decision

Is an employer obligated to pay overtime if they don't specifically direct an employee to work overtime? And can an employer's requirement that employees obtain pre-approval for any overtime they work shield them from the obligation to pay overtime if pre-approval isn't obtained? These are important issues for any employer.

Competition Law in the Time of Coronavirus

The rapid spread of the novel Coronavirus (COVID-19) is causing significant dislocation to every aspect of our daily lives. For businesses, COVID-19, and the public health responses being taken to try to limit its spread, will have a significant financial impact. Social distancing and self-isolation will result in fewer customers visiting brick-and-mortar retailers, and uncertain economic times will result in an overall drop in consumer demand. Each of these will cause pain for businesses.

Bill 161: Much Needed Modernization for Class Actions in Ontario

On December 9, 2019, the Attorney General of Ontario introduced Bill 161, the Smarter and Stronger Justice Act, 2019. The new bill is omnibus legislation that proposes broad reforms to the legal system in Ontario. While the draft legislation will keep commentators busy for weeks or months, I focus here on one set of proposed reforms: those to the class actions regime in Ontario.
Show more
Best Lawyers in Canada (2018-2020)

Health Care Law, Medical Negligence

Benchmark Canada (2018-2020)

Future Star

Benchmark Litigation (2018-2019)

Under 40 Hotlist

Canadian Legal Lexpert® Directory (2018-2020)

Litigation - Corporate Commercial, Medical Negligence, Professional Liability

Dean's Key (2009)

University of Toronto, Faculty of Law

Gold Medal (2009)

University of Toronto, Faculty of Law

Precedent Setter Award (2014)