Lawyers


Paul-Erik Veel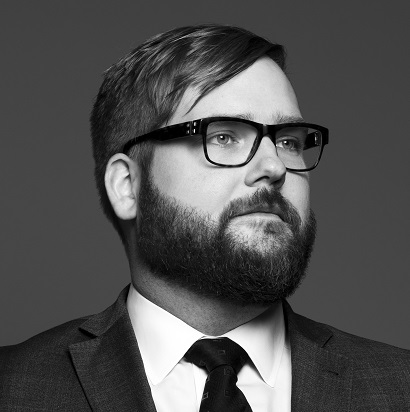 About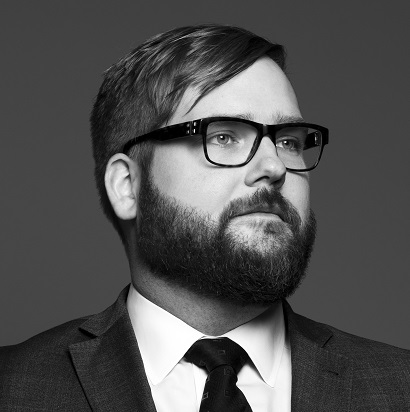 | | |
| --- | --- |
| Contact | Assistant Contact |
Expertise
Practice Areas:

Bar Admissions:

Education:

University of Toronto (2009) JD
University of Toronto (2009) MA (Economics)
McGill University (2006) BA (Honours - Economics and Political Science)
LawVision Group (2017) Legal Project Management
Details
Bio
Cases
Associations
Blog Posts
News & Media
Publications & Presentations
Recognition
Paul-Erik Veel
is a partner at Lenczner Slaght.
"Paul-Erik Veel is a very strong litigator with particular expertise in class actions. He's a creative thinker and a very good strategist." — Chambers Canada
Paul-Erik's commercial litigation practice focuses on class actions, competition law, intellectual property matters, complex commercial disputes, and professional liability. His clients include major technology companies, financial institutions, professional services firms, pharmaceutical companies, retailers, and franchisors.
Paul-Erik has extensive trial experience, having acted as counsel in trials involving a number of industries and subject-matters, including a dispute over the implementation of a software package, an intellectual property matter relating to a pharmaceutical product, a misleading advertising case, and several contractual disputes. He has appeared repeatedly before both the Supreme Court of Canada and the Ontario Court of Appeal. Paul-Erik also has extensive experience with regulatory and public law proceedings, having represented clients before various administrative tribunals and in commissions of inquiry.
Paul-Erik has acted as an adjunct professor at the University of Toronto Faculty of Law. He is currently a sessional lecturer in the graduate program in the Department of Economics at the University of Toronto, where he teaches Economic Analysis of Law. He has published articles on a variety of legal topics, including contracts, class actions, competition law, and constitutional law. Prior to joining Lenczner Slaght in 2010, Paul-Erik graduated as the Gold Medalist from the University of Toronto Faculty of Law, and then clerked for Madam Justice Louise Charron at the Supreme Court of Canada.
Cygnus Electronics Corporation v Hitachi AIC Inc

Counsel to a defendant electronics company in a proposed Ontario class action relating to allegations of price-fixing in the market for electrolytic capacitors.

Counsel to Cineflix and related entities in a proposed class action relating to the alleged misclassification of independent contractors in the television production industry.

Counsel to BMO Nesbitt Burns Inc. in an overtime class action brought by a former investment advisor on behalf of all BMO NBI investment advisors in Ontario.

Counsel to Atos in a dispute respecting the termination of a subcontract for data conversion and software support. The matter was subject to numerous motions and proceeded to a five week trial before the Ontario Superior Court of Justice, where Atos was successful in recovering approximately $5.5 million in damages.

Subway Franchise Systems of Canada Inc v Canadian Broadcasting Corporation

Counsel to Subway in a $210 million defamation action against the CBC and Trent University relating to a Marketplace episode.

Royal De Maria Wines Co Ltd v Lieutenant Governor in Council

Counsel to the Vintner's Quality Alliance Ontario in a judicial review of the rules and regulations pertaining to the approval of wines in Ontario. The judicial review involved a number of constitutional challenges to the VQA's regulatory scheme. The VQA was successful in opposing the application.

Counsel to a physician in a case involving a perforated bowel during a hysterectomy. The case was dismissed on consent without costs after two weeks of trial

Counsel to a prominent criminal lawyer in a case involving allegations of solicitor's negligence in connection with a guilty plea in US criminal proceedings. Successful in having the action dismissed on a motion for summary judgment.

Jeffery v London Life Insurance Company

Counsel to the Law Foundation of Ontario successfully responding to an appeal regarding the payment of its levy in a class action.
Show more
Canadian Bar Association

Ontario Bar Association - Vice-Chair of the Health Law Executive; Member-At-Large of the Civil Litigation Executive

The Advocates' Society

American Bar Association - Litigation and Antitrust Law Sections
Bill 161: Much Needed Modernization for Class Actions in Ontario

On December 9, 2019, the Attorney General of Ontario introduced Bill 161, the Smarter and Stronger Justice Act, 2019. The new bill is omnibus legislation that proposes broad reforms to the legal system in Ontario. While the draft legislation will keep commentators busy for weeks or months, I focus here on one set of proposed reforms: those to the class actions regime in Ontario.

No risk, no appeal: Ontario Court of Appeal rules that class members cannot appeal settlement approvals

On October 17, 2019, a five-judge panel of the Ontario Court of Appeal released its unanimous decision in Bancroft-Snell v Visa Canada Corporation. The Court's decision has significant implications for the procedural rights of class members involved in settlement discussions and approval under the Class Proceedings Act, 1992.

Let it Rain: Supreme Court Green Lights Umbrella Purchaser Class Actions

On September 20, 2019, the Supreme Court released its long-awaited decision in Pioneer Corp v Godfrey. Godfrey is the Supreme Court's latest decision involving price-fixing class actions, and expands on and clarifies the basic approach to these cases that the Court laid out six years ago in Pro-Sys Consultants Limited v Microsoft Corporation.

The LCO's Class Actions Final Report: The Defence Perspective

As has now been widely reported, the Law Commission of Ontario has released its final report on class actions which makes recommendations to improve the system of class actions in Ontario. Our colleagues, Brian Kolenda and Derek Knoke, commented on those that will be of interest to plaintiffs in their blog post here. We provide the defence counsel perspective here.

Class actions against investment advisors? Don't bet on it

Class actions are common in the financial services sector. The relatively low bar for certification of such claims as class proceedings means that many such claims are certified. Yet certification is by no means automatic: where the litigation will not be significantly advanced through the resolution of common issues, courts will typically be reluctant to certify an action as a class proceeding.

Confusion over "some basis in fact" rolls on in British Columbia Court of Appeal's RoRo decision

Certification is a vital step in every class action. In order for a class action to be certified, the proposed representative plaintiff must show "some basis in fact" to believe that the certification requirements are met. These requirements include that there are common issues of fact or law and that a class action would be the preferable procedure for resolving those common issues. The Supreme Court of Canada was clear in its decision in Pro-Sys Consultants Ltd v Microsoft Corporation that the some basis in fact standard is less onerous than a balance of probabilities standard. However, how that standard is to be applied remains a source of great difficulty for courts.

Once more unto the breach: the Supreme Court of Canada weighs in again on arbitration clauses and class actions

The question of whether and when arbitration clauses will preclude a class proceeding is seemingly continually litigated. In some circumstances—such as in the consumer protection context—legislatures have clarified that certain claims cannot be subject to arbitration. In other cases, however, it is up to courts to craft the appropriate rules. The recent decision of TELUS Communications Inc v Wellman shows that the question of what rules are appropriate can attract significant disagreement. In a 5-4 split decision, the majority of the Supreme Court of Canada held that valid arbitration clauses in contracts should generally be given effect and that persons with such contracts should not be included in class proceedings.

No March Break for Competition, as Bureau Releases New Abuse of Dominance and Intellectual Property Enforcement Guidelines

March 2019 has been a busy month for the Competition Bureau. On March 7, the Bureau released its updated Abuse of Dominance Enforcement Guidelines. Then, on March 13, the Bureau released its updated Intellectual Property Enforcement Guidelines ("IPEGs"). While neither new enforcement guideline reflects a fundamental shift in the Bureau's approach to these issues, they provide new guidance and reflect important nuances in the Bureau's consideration of these issues, particularly regarding abuse of dominance.

Applying Foreign Law in Canadian Class Actions: A Novel Application of Old Principles in Das v George Weston Limited

On December 28, 2018, the Ontario Court of Appeal released its decision in the case of Das v George Weston Limited. At 114 pages, the Court's decision is thoroughly reasoned and substantive. It also deals with important issues that are significant to all class action practitioners. For those who don't want to wade through the full sets of reasons—and there's a lot there—here's our summary of the key take-aways from the Court of Appeal's decision.

Court of Appeal rates arbitration clause one star in proposed employment class action against Uber

A frequently litigated issue in Canadian class actions is the extent to which parties can agree in advance to opt out of class actions in favour of private arbitration. In the context of consumer protection claims, provincial legislatures have generally eliminated the ability of defendants to defeat class actions through arbitrations by declaring clauses requiring the parties to submit such disputes to private arbitrations to be void. However, it has remained an open question as to whether and when courts would enforce arbitration clauses in other contexts, where the effect of such enforcement would be to defeat a proposed class proceeding.
Show more
Ontario would take a step backward with proposed class action changes, critics say

In this Law Times article, Paul-Erik Veel shares his expert opinion on the proposed changes to class action certification tests in Bill 161, the Smarter and Stronger Justice Act, 2019.

SCC rules that class actions in lawsuits against tech giants can proceed

Paul-Erik Veel was quoted in the Canadian Lawyer article SCC rules that class actions in lawsuits against tech giants can proceed.

Best Lawyers in Canada Recognizes Lenczner Slaght with 100 Rankings

In the latest edition of Best Lawyers in Canada, 28 Lenczner Slaght lawyers earned a total of 100 rankings, up from 86 in 2019.

Benchmark Recognizes Four Lenczner Slaght Partners

Benchmark Litigation has recognized four Lenczner Slaght partners among the most talented litigators under the age of 40.

The 2019 Lexpert Directory Recognizes Lenczner Slaght with 89 Rankings

An increasing number of our expert litigators are recognized by their peers as the foremost practitioners in their fields.

Benchmark Canada Highlights Lenczner Slaght's Litigation Excellence

Benchmark Canada 2019 not only recognizes Canada's leading litigation firm with the top tier ranking of "Highly Recommended in Ontario", 17 Lenczner Slaght litigators are also ranked for their expertise.

Pre-certification motion can be efficient

Paul-Erik Veel was mentioned in the Law Times article "Pre-certification motion can be efficient" on October 28, 2018. This article discusses why the launch of a pre-certification motion in a proposed class action may be worthwhile.

Portable Productivity: Lawyers on Integrating Tech Into Practice

Tom Curry, Sana Halwani, and Paul-Erik Veel were quoted in Sean Robichaud's latest blog post dated October 24, 2018. The blog post provides tips from lawyers who have integrated technology into their practice and have, as a result, streamlined their productivity.

Lenczner Slaght Litigators Ranked in Best Lawyers in Canada

Canada's leading litigation firm is proud to announce that 25 of the firm's 58 lawyers have been recognized in the Best Lawyers in Canada 2019 publication across multiple categories.

Lenczner Slaght Partners Featured in Latest Benchmark Recognitions

Benchmark Canada has recognized six Lenczner Slaght partners as the most talented litigators under 40 and two partners recognized as two of the top female litigators in Canada.
Show more
Best Lawyers in Canada (2018-2020)

Health Care Law, Medical Negligence

Benchmark Canada (2018-2019)

Future Star

Benchmark Litigation (2018-2019)

Under 40 Hotlist

Canadian Legal Lexpert® Directory (2018-2019)

Litigation - Corporate Commercial, Medical Negligence, Professional Liability

Dean's Key (2009)

University of Toronto, Faculty of Law

Gold Medal (2009)

University of Toronto, Faculty of Law

Precedent Setter Award (2014)